FRANKLIN, TN - The historic city of Franklin has tons of sites and buildings to explore.
Learn more about the historical background and stories around Franklin, especially traces of the Battle of Franklin, in these four landmarks.
Established in 1968 by a 16-year-old Battle Ground Academy student, Pull Tight Players Theater has been connecting local communities and artists of Franklin and Williamson County through theatre performances, workshops, and community gatherings. Enjoy numerous plays, from classics' favorites by Shakespeare to locals' playwrights.
Discover more about the history of the Civil War and the iconic Battle of Franklin stories at Lotz House Museum. Located in Columbia Avenue, the museum preserves the damages in the house caused during the Civil War era such as the traces of cannonball hitting the roof snd bloodstains of the victims scattered on the floor. Join in the museum tour to learn more about the impact of the Civil War on Franklin's civilians.
Carnton is formerly used as the field hospital during the Battle of Franklin. The building was built in 1826 by Middle-Tennessee native, Randal McGavoc. Visitors can also visit the McGavock Confederate Cemetery in the area, a cemetery site for the Southern Soldiers. Capture some pictures in the iconic field hospital or pay tribute to the fallen soldiers at the cemetery site.
St. Paul Episcopal Church was established in 1827. The church has become a home for the diverse community in Franklin and Williamson County. St. Paul Church also functioned as a hospital for injured soldiers during the Battle of Franklin. The church has gone through multiple renovations and refurnishes and now welcomes all to join in its weekly services, worships, and fellowships.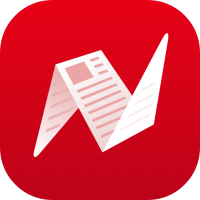 This is original content from NewsBreak's Creator Program. Join today to publish and share your own content.