NASHVILLE, TN – The forthcoming Family Process Journal 60th Anniversary Celebration and Symposium will be co-chaired by Dr. William Lofton Turner, Distinguished Professor of Leadership and Public Policy and Special Counsel to the President for Diversity, Equity, and Inclusion at Lipscomb University.
Dr. Turner feels honored to have been appointed as co-chair. "Family Process is one of the most important and influential academic journals that focuses on the mental health and well-being of families across multiple disciplines with both a national and international sphere of influence," He said.
The professor said this would be one of the most memorable moments of his professional life. The conference is a decennial event with a long-term influence on research and practice.
Family Process is a peer-reviewed academic journal that publishes research on family system problems, including policy and practice, on a quarterly basis. Wiley-Blackwell is the publisher on behalf of the Family Process Institute. In addition to English, the journal has published abstracts in Chinese and Spanish since 2007.
The symposium's title is The Heart of the Matter: Systemic Imperatives to Address Health Disparities and Racism in the Covid Era. The conference will be split into two parts: one virtual to reach the widest possible audience during COVID limitations, and one in person if COVID restrictions allow. The in-person conference will take place from Sep. 23 to 26 at the Marriott Metro Center Hotel in Washington, D.C.
The goal of this symposium is to spark discussion by emphasizing concerns about the interconnectivity of institutional racism, internalized racism, and health inequalities, as well as how the COVID pandemic has brought these connections to light.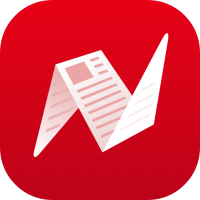 This is original content from NewsBreak's Creator Program. Join today to publish and share your own content.