NASHVILLE, TN – This summer, Cheekwood celebrated the conclusion of The Cheekwood Campaign. It is the first significant fundraising effort of the estate in more than 20 years and the largest in its 61-year existence.
Cheekwood received funding to improve facilities, upgrade the guest experience, and increase its endowment from $4.8 million to $20 million. Nearly $37 million was raised in support of the campaign, exceeding its original target of $30 million.
The Cheekwood Campaign was established in 2015 to address decades of neglected repair in both the gardens and facilities, as well as to enhance endowment and develop capital reserve funds to assure the estate's continued and long-term maintenance.
The initiative also sought to begin the first phase of Cheekwood's Master Site Plan, which included improvements to the Ann & Monroe Carell Jr. Family Sculpture Trail, Blevins Japanese Garden, Frist Learning Center, and the new Bracken Foundation Children's Garden.
Cheekwood's endowment rose from $4.8 million to $20 million as a result of the Campaign (with commitments for an additional $1.5 million), and institutional commitment to continue raising funds for its endowment through planned gifts recognized by the Homer Gibbs Legacy Society.
The Ann & Monroe Carell Foundation, the Bracken Foundation, and the Frist Foundation led the Cheekwood Campaign supported by Melba & Bill Blevins, Mrs. James C. "Tooty" Bradford, Jr., Mr. and Mrs. William H. Freeman, and an anonymous donor, as well as other donors.
According to Jane O. MacLeod, president and CEO of Cheekwood, the campaign has enabled the estate to complete repair projects, and increase the endowment to ensure the estate is well-cared and financially stable. "On behalf of Cheekwood, I want to thank each and every individual and organization that contributed to the Campaign, and particularly our generous donors who made leadership gifts," Macleod said.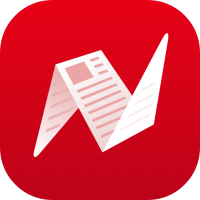 This is original content from NewsBreak's Creator Program. Join today to publish and share your own content.