NASHVILLE, TN – Some people love breakfast, some people love lunch, little did we know, brunch is also a popular meal choice among people! If you live around Rutherford, you can try these three best picks of brunch places in the neighbourhood.
1. Party Fowl
Established in 2018, Party Fowl at 127 SE St Murfreesboro is a southern sports bar but great for breakfast and brunch. Party Fowl is famous for its Nashville Hot Chicken Dishes and Boozy Slushies, not to mention that Party Fowl is Food Network's #1 Brunch in Tennessee. Party Fowl opens every day from Monday to Friday from 11 a.m. to 9 p.m. and from 10 a.m. to 9 p.m. on Saturday and Sunday.
2. Just Love Coffee Cafe
Just Love Coffee Cafe is located at 129 Mtcs Rd Murfreesboro. It has a comfy atmosphere, great coffee, as well as wonderful staff. It's a great place to hang out in groups even for work. Just Love Coffee Cafe is popular for its Coco Loco, Breakfast Burrito, and White Chocolate Tiramisu. Just Love Coffee Cafe is open for a visit every day from 7 a.m to 7 p.m.
3.Metro Diner
Located at 711 A-I North Thompson Ln Murfreesboro, Metro Diner is the kind of place where you can feel at home. Established in 1992, Metro Diner comes with a commitment to create dishes from scratch, unique recipes, and creative twists with local ingredients. You can enjoy various options of meal such as Eggs Benedict, Fish and Chips, Pulled Pork Mac Stack, Crab Cakes, and many more. Metro Diner opens every day from 8 a.m. to 8 p.m.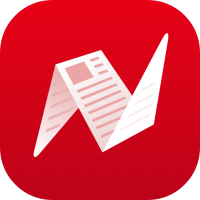 This is original content from NewsBreak's Creator Program. Join today to publish and share your own content.