NASHVILLE, TN – In 2020, Dewey Local Park was renovated and now it has a multi-age themed playground with a perimeter "Trike Track", a 22,000 square foot lighted dog park, picnic shelter, an outdoor fitness station, a street hockey facility, and a soccer field.
Montgomery County Animal Services and Adoption Center (MCASAC) in collaboration with Montgomery Parks bring you "Paint With Your Pup", an event for you and your furry four-legged friend to join next weekend. Before starting the event, the committee will give you and your dog a small canvas, brushes, paint, a gallon-size plastic bag, and a sunflower butter for your dog. After that, you and your dog work together on a painting project.
The event will be divided into two sessions, you can sign-up for $8.00 for one session. The first one starts at 6:30 p.m. and the second one at 7:30 p.m. You may also bring up to two friends or family members to come with you and your dog to the event.
The painting project is very unique. First, you have to scoop your choice of colors onto the canvas and spread the sunflower butter over the outside of the plastic bag. After that, you need to slide the canvas with paint into the bag and zip it. The best part is the final part, you place the bag on the ground so your dog can lick the butter which will spread the paint over the canvas.
Montgomery Parks partners with MCASAC to help shelter dogs. MCASAC is the county's only open-admission, municipal shelter. The center serves as a community to promote and advocate for responsible pet care through adoptions, education, and more.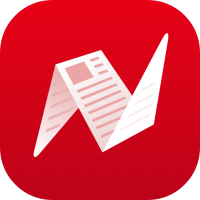 This is original content from NewsBreak's Creator Program. Join today to publish and share your own content.