NASHVILLE, TN — Nashville Oktoberfest just announced that the 2021 Nashville Oktoberfest has been rescheduled to Oct. 6-9, 2022. The event was canceled due to the raging Delta variant in Tennessee.
The Oktoberfest has been part of Nashville's tradition for 42 years in a row. Nashville Oktoberfest is one of the largest festivals in the country with more than 300,000 loyal attendees each year. The organizer decided to cancel for the second year in a row and reschedule to 2022 to keep the people's health and well-being due to the increasing rate of COVID-19 Delta variant in Tennessee.
"With so much uncertainty in light of the pandemic, it is not feasible to host an in-person festival of this size," states Michael King, owner of Monell's Restaurants and Director of The Nashville Oktoberfest. "No profit is worth the risk of a person's health and well-being."
Nashville Oktoberfest had to be postponed due to advance planning of the event. To make the event happen, the Oktoberfest has to order hundreds of kegs of German beer, more than 15,000 bratwursts, more than 4,000 pounds of sauerkraut, and countless beer steins.
Make plans now to join the Nashville Oktoberfest the following year as the Oktoberfest will return with more fun and dine to enjoy. Nashville Oktoberfest can't wait to see each guest back in person again next year for the 2022 Oktoberfest, but for now, follow the health and safety protocols from the Tennessee government to keep everyone safe and sound.
See y'all next year in Nashville Oktoberfest 2022!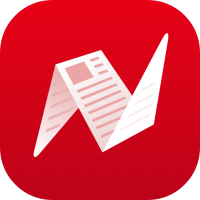 This is original content from NewsBreak's Creator Program. Join today to publish and share your own content.