NASHVILLE, TN - Steak is a food that can't go wrong on any occasion. Whether it's for a fancy dinner in an anniversary, or you just enjoy it in a backyard barbeque with your family, steak is just everyone's favorite. In Williamson County, you can find some of the best steakhouses in the area that you can visit for your next dining plan.
1. Stoney River
Stoney River is one of the best steakhouses in Williamson County, which only uses high-quality meats. The restaurant uses the Certified Angus Beef brand for their steaks and prime rib, and all will be served with various choices of potatoes from Au Gratin to mashed. You don't want to miss the Famous Steak & Biscuits with homemade biscuits, or the Coffee-Cured Filet Mignon, which was cured in coffee and brown sugar.
Visit Stoney River at 1726 Galleria Boulevard.
Ludlow and Prime creates authentic dishes and supports local markets by using locally-sourced ingredients. The restaurant uses a custom wood-fire grill to make sure that the steak is high quality. Aside from steaks, the restaurant also has various fresh kinds of seafood and combined the experience of food with the bar. One of the highlights in the menu is L&P Steak Bomb, a 45-day dry-aged prime rib. Being a dry-aged steak makes the flavor more concentrated and rich.
Visit Ludlow and Prime at 330 Franklin Rd Suite 226B.
3. Circa Grill
Circa Grill was founded back in 2013 with a goal to present sophisticated Southern cuisine. The restaurant combines traditional Southern dishes with influences from all over the place in the south. The place is also a building rich with history, in the Downtown Thompson's Station. You can't miss the chance to try Wood Fired 8oz Filet Mignon and Wood Fired 14oz Ribeye here.
Visit Circa Grill at 1549 Thompson's Station Road West.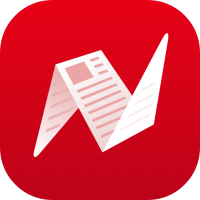 This is original content from NewsBreak's Creator Program. Join today to publish and share your own content.