NASHVILLE, TN - Nashville is one of the best tourist magnets in the United States. The city is well-known for its hot chicken and southern cuisine. But what about sweet treats? It's crucial to choose the best spot to purchase your box of chocolate or candy while in Music City. Here are a handful of Nashville's local sweets stores to visit.
1. Olive & Sinclair Chocolate Co.
Located in East Nashville, Olive & Sinclair Chocolate is the only bean-to-bar chocolate factory in Tennessee. The company is best known for its dark chocolate variant, but they also make bars with various flavors nib brittles, caramels, and seersucker candy. If you want to sample the chocolate directly, you can tour the facility every Saturday and taste freshly made chocolate bars.
Location: S 17th St, Nashville, TN
2. Bang Candy Company
Band Candy Company is an artisan marshmallow company famous for its delicious handmade marshmallow. The business started when Sarah Couter discovered how to make handmade marshmallows. Bang Candy Company is located in Marathon Village. The shop sells hard candies, marshmallows, and chocolate bars.
Location: 1300, 127 l Clinton St l Suite, Nashville, TN
3. Tempered Cafe and Chocolate
Tempered Cafe and Chocolate is an artisan chocolate company inspired by French and Swiss chocolate-making traditions. Tempered Cafe & Chocolate uses all-natural ingredients without artificial chemicals or preservatives in its products. The shop sells truffles, which are their signature product. But other delicious treats like chocolate covered pretzels, cinder toffee, and salted caramels are also available.
Location: 1201 5th Ave N Suite 103, Nashville, TN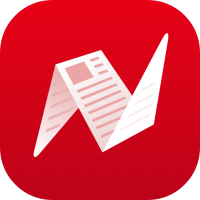 This is original content from NewsBreak's Creator Program. Join today to publish and share your own content.