NASHVILLE, TN — Offline shopping in stores has its own fun and thrill. Customers may see and feel the items they are looking for when they browse in person. However, when individuals are exploring or looking around the store, the sight of a salesperson hovering around can make them feel uneasy.
Salespeople were instructed to maintain physical proximity to consumers to demonstrate attentiveness and personal service. However, recent research from Freeman Wu, assistant professor of marketing at Owen Graduate School of Management, and a team of researchers suggests that the closeness of the salesperson to the customers has a significant impact on consumer spending behavior.
"We found that close proximity resulted in greater feelings of psychological discomfort among consumers, which, in turn, decreased spending," Wu said.
This research matters as it affects the retail industry and sales produced. From the research, the salesperson should know how much personal space to provide the customers, as the finding mentioned that close proximity, especially on the shopper's identity, might create an uncomfortable shopping experience for the customers and result in fewer sales.
This research was conducted in individualistic, non-contact cultures of North America and Western European cultures before the pandemic. During the COVID-19 pandemic, the WHO had suggested keeping social distance between people, including salespeople and consumers.
Researchers mentioned that it would be interesting to see whether salespeople continue to maintain distanced interactions with consumers once they return to the stores or remain with their behaviors. At the end of the research, the impact of the salesperson-consumer proximity in less collectivistic culture is still unknown.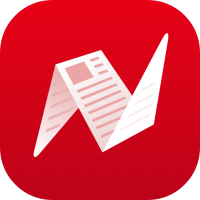 This is original content from NewsBreak's Creator Program. Join today to publish and share your own content.