NASHVILLE, TN - A great offer for art lovers in the Music City! The Metro Arts Lending Library is partnering with Metro Nashville Public Library and Metro Arts Commission to provide free original artwork to be borrowed and enjoyed at your home. This offer is exclusively for the library card holders.
The artworks are from local artist, which Metro Arts bought and framed in support of them during this hard times. You can find a total of 60 original photographs or paintings here, each was bought from $300 to $500.
Metro Arts spokeperson Emily Waltenbaugh said that this program was held to support local artists and give access to the citizens if they want to search for different arts. "Metro Arts put out a call to artists last year in an effort to support local artists during a rough time (tornado, pandemic, you remember)".
The artworks that Metro Arts bought are now stated as city public art collection., that's why individuals can only borrow them for a period of time instead of buy the whole work. The citizens can see the artwork being shown at the wall of Madison and Southeast Library branches. Library patrons have been so excited knowing that they can take one of the artwork and place it at their home.
Every library card holders are now have the opportunity to borrow these arts one piece at a time, with each borrowing last for three months. The library will provide a carrying case and a nail packet with every piece that is borrowed. If you're interested, you can visit the Madison and Southeast library branches, or see the collection online at here and check out starting from August 1.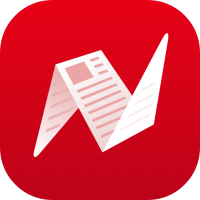 This is original content from NewsBreak's Creator Program. Join today to publish and share your own content.