NASHVILLE, TN - Metro Nashville Public Schools, or MNPS, accepts Early College Program applications starting from July 20. Incoming ninth-and tenth-graders are allowed to apply.
Early College is a high school program designed to help students gain valuable experience and knowledge. Students can get both a high school diploma and an undergraduate degree through this program.
As part of the educational process, students on this program will earn college credits and gain real-world experience through internships.
The requirements to apply are as follows:
• A student enrolled in MNPS must meet a minimum score in the NWEA Measures of Academic Progress testing during the academic year, 6 from any of the three test administrations.
• A sum of 10 national stanine for Reading/Language Arts and Mathematics combined is the minimum score required.
• A student must meet the test requirement, at least for one of the test administrations.
Early College is a free program started in the 2018-2019 school year by MNPS and Nashville State Community College. From then on, it has helped many students achieve their educational goal.
Sikiru Ekunsumi is one of them. He graduated from Early College Program in May 2020 with a high school diploma and an associate degree in science from Nashville State Community College. He is now studying at Tennessee Tech University, aiming to get into a cybersecurity/data science world.
There are too many success stories from the program. Dr. Lori Green, a teacher in the program, could not decide which one is her favorite. What she knows is the program helps give the students lessons on how to deal with the challenges they face in real-life.
'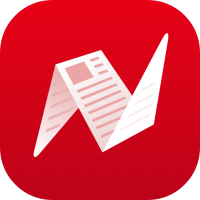 This is original content from NewsBreak's Creator Program. Join today to publish and share your own content.