NASHVILLE, TN — It is summer and as the pandemic is slowly being taken care of, children are now safe to go outside. The playground would be an option in mind for parents to bring their kids outdoors to play and exercise safely.
Did you know, according to the CDC, emergency rooms in the United States attend to more than 200,000 playground-related injuries every year? About 75 percent of non-fatal injuries happen when kids are playing at public playgrounds.
Here are some tips to make the visit a safe and fun one.
Adults need to check on the playground before letting their kids play. Sometimes the playground equipment can be rusted, broken, or covered by trash, or damaged by debris. Before letting the kids play, make sure to inspect it closely and avoid playgrounds that do not have protective surfaces.
Make sure parents or adults accompanying them supervise their children when they are at the playground. As simple as it sounds, many adults are often distracted with their phones or laptops, and often not paying attention to the kids. To make it safe for children, make sure to watch them and warn them if there are any potential safety hazards.
Adults also need to make sure that their kids are using age-appropriate equipment to avoid them getting injured.
Drawstrings might be a danger to kids when going to the park. Avoid using shoes with laces or tied tightly to avoid them from tripping and removed any drawstrings around the children's head or neck to prevent them from choking.

Lastly, teach the playground rules. Sometimes the biggest threat to children is other children. They might be caught up in the excitement of playing and sometimes, this can lead to pushing, shoving, and trying to use the equipment at the same time and increasing the chance of injury. Let the kids know to use the equipment one at a time, and encourage them to walk instead of run when they are done using one piece of equipment.
For parents of children age 12 and older, please arrange the COVID-19 vaccination appointment for your children as soon as possible to keep your kids safe and protect others.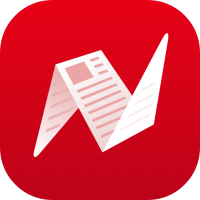 This is original content from NewsBreak's Creator Program. Join today to publish and share your own content.