NASHVILLE, TN — There was about a 46 percent increase in hand sanitizer-related cases according to the American Association of Poison Control Centers in the first half of 2020. Tennessee Poison Center shares some essential information to prevent this further.
During the pandemic, World Health Organization recommended washing hands with running water and soap as often as possible, because the hand is often the source of all viruses and bacteria when touching the surface.
Using hand sanitizer with at least 60 percent of alcohol is recommended when water and soap are not available. However, the color and scented sanitizer can cause more risk to children, as they could see it as treat. With its high alcohol content, so a shot of sanitizer is like consuming whiskey to children and can cause a medical emergency.
It is also important to verify the safety of the brand of the sanitizer. Some producers created the solution in a short time causing the alcohol not to be distilled properly. This causes very toxic alcohol called methanol and can cause issues like blindness or kidney failure when swallowed.
"We're taking a really cautious approach right now and saying that if your child got a mouthful of sanitizer, it could be life-threatening if it was methanol," said Nena Bowman, PharmD, a toxicologist and managing director of the Tennessee Poison Center.
Parents need to make sure kids know that sanitizer is not food. While it can clean hands from harmful bacteria and germs, it is dangerous to be eaten. Practice safe use at home, so when kids encounter one in public spaces such as school, they know what to do and how it works.
"Our job at Poison Control is risk assessment. Every scenario can be different," Bowman said, "so we always encourage parents to call us (800-222-1222) if something happens. Let us assure you that it's not a problem or help direct you to the medical attention you need as quickly as possible."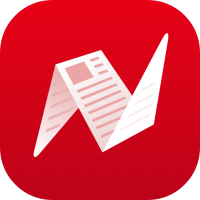 This is original content from NewsBreak's Creator Program. Join today to publish and share your own content.