Diabetesmagazijn.nl/Unsplash
NASHVILLE, TN — Vanderbilt University Medical Center became one of the fifteen recruitment centers in the United States for the randomized type 2 diabetes clinical trial using continuous glucose monitors.
According to the study published in the Journal of the American Medical Association (JAMA), continuous glucose monitors (CGMs) shows better result in the management of type 2 diabetes. The researchers examined 175 participants with type 2 diabetes and compared the effectiveness of continuous glucose monitors with traditional finger-stick monitoring.
Shichun Bao, MD, Ph.D., associate professor of Medicine, led the study at Vanderbilt University Medical Center (VUMC). Bao also serves as the head of the Diabetes Technology Program at the Vanderbilt Eskind Diabetes Clinic.
"I'm not surprised by the results," Bao said. "Everybody with diabetes would benefit from using these technologies. And one big strength of this study is the involvement of the participants' primary doctors. We didn't manage the participants' diabetes; we collected the data. We talked on the phone with the patient every two months and sent a report to their primary care providers to share their patient's CGM data. The patient saw it, and the primary care provider saw it, and that triggered improvement."
The research shows that the participants who use CGMs had reduced A1C, an average blood glucose levels over three months, by 1.1% compared to a 0.6% reduction for those using traditional finger stick glucose monitors. The study involved a socioeconomically and racially diverse participant population.
Dexcom Inc., a company that develops, manufactures and distributes CGM systems, funded the study. The study did not receive any involvement from Dexcom representatives in data collection, management or analysis.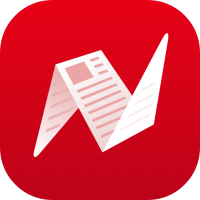 This is original content from NewsBreak's Creator Program. Join today to publish and share your own content.