NASHVILLE, TN — The Nashville International Center for Empowerment revealed a total of 1,527 refugees and immigrants served in the 2020 Annual Report. The annual report also detailed the accomplishments and challenges during the pandemic.
The Nashville International Center for Empowerment (NICE) served 542 adults in education and 111 employment for refugees and immigrants. NICE also reported the Immigration program assisting 457 clients in filing 524 total applications in 2020.
NICE is a Nashville-based non-profit organization that supports refugees and immigrants with skills and self‐sufficiency to live in the area. NICE provides five programs, including employment, education, health, immigration and resettlement.
Resettlement, one of the programs offered by NICE to ensure refugee's transition in America, faced some challenges during COVID-19 and caused the refugee resettlement to progress slowly. Despite the challenge, NICE managed to resettle eighty refugees and immigrants in 2020.
"The pandemic has revealed deep vulnerabilities, but it is also fair to note that our capacity to adapt and learn from each other has been unparalleled in recent years. Our community is grateful for all our volunteers, partners, and funders who came together intentionally in this epochal battle against a raging pandemic," said Gatluak Ter Thach, president and CEO of NICE.
The COVID-19 pandemic has caused high numbers of refugees and immigrants to lose jobs. NICE distributed over $216,000 of direct financial assistance through a United Way COVID-19 Fund and Federal TN CARES Act funding in October - December of 2020.
NICE has served seventy-two different nations, mainly of African, Asian and Middle Eastern descent. The organization aims to eliminate the root causes of poverty within greater Nashville's refugee and immigrant community.
Follow me to see more articles like this.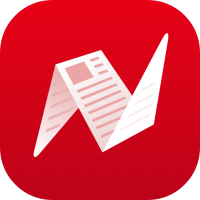 ...
This is original content from NewsBreak's Creator Program. Join today to publish and share your own content.