NASHVILLE, TN — Thistle Farm is a non-profit social enterprise committed to helping women survivors heal and recover from prostitution, trafficking and addiction. The non-profit offers place, job and sisterhood as a support system.
Thistle Farm offers women who struggle to become financially self-sufficient a chance to reclaim their lives. Many women move into full-time positions with one of Thistle Farms' social enterprises once they graduate from the program.
The farm produces handcrafted products, including body and spa, candles, essential oils, for the home, gifts and jewelry. Thistle Farm offers three programs, which are residential program, national network and global shared trade.
Residential program is a two-year program that provides a safe place to live, a meaningful job and a sisterhood of support for free. The program usually consists of twenty eight residents living and healing together through counseling, employment, housing, healthcare and community building.
"Living life as a sober person is new to me. Being in a loving community is new to me. Having a great job is new to me. Being trusted is new to me. Thistle Farms helped me get my life back and I'm going to live it to the fullest," says Kristina, one of the 2020 Thistle Farm graduates.
Thistle Farm also designed the program for Tennessee Prison for Women, which accepts up to six women to begin their healing journey within prison walls. Participants receive group therapy and education for transition into the residential program later.
National network encourages the women survivors to lead through sister programs. Global shared trade connects women producers, mainly Thistle Farm's partners, to socially conscious consumers.
The Store also actively collaborated to support other organizations. Thistle Farms collaborates with The Store, a year-round free grocery store that offers people in need a place to shop for basic necessities, by providing a private line of specialty body care products.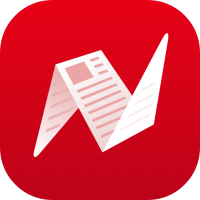 This is original content from NewsBreak's Creator Program. Join today to publish and share your own content.