NASHVILLE, TN—The Doobie Brothers has finally announced tour dates for their 50th-year anniversary tour, which will be hold in the Bridgestone Arena on October 25—rescheduled from their prior dates on June 17, 2020. The Doobie Brothers' timeless collections are well-awaited by fans worldwide, especially in the community of Nashville. The concert celebrates their musical career, which reached the 50th years since its first formed in 1977. The tour is scheduled to be held from August to May 2022, check the website for detailed tour schedules.
Frontman and Founder Tom Johnston expressed his excitement through the tour and celebration: "We're truly excited about our 50th Anniversary Tour as it's a celebration of the band's entire history. We'll be performing songs from our full catalog, as well as new music," said Tom Johnston.
Originated in San Jose, California, The Doobie Brothers' Tom Johnston, Patrick Simmons, Michael McDonald, and John McFee had crafted a diverse range of American musical styles, mixed sounds of Rock n' Roll, Blues, Soul, Folk, Country, Bluegrass, and R&B. Their sound also heavily influenced artists across all genres of music through this day, During their musical careers started in 1970s, the band had successfully achieved 3 multi-platinum albums, 7 platinum albums, 14 gold albums, and a rare diamond record for their 1976 album Best of the Doobie. Several hit-singles from the bands are including "Listen To The Music," "Takin' It To The Streets," "Long Train Running," "Black Water," "What A Fool Believes," "China Grove," "Minute By Minute," "It Keeps You Runnin'," "Jesus Is Just all right With Me" and many more.
Tickets are available to purchase at the website, starting from $39.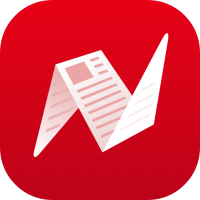 This is original content from NewsBreak's Creator Program. Join today to publish and share your own content.