NASHVILLE, TN — The Nashville Food Project, a Nashville-based community food project, revealed a $40,296 earning from eight Growing Together farmers in the 2020 community impact report.
The Nashville Food Project (TNFP) released the 2020 community impact report detailing their accomplishments and challenges in 2020. Growing Together is TNFP's program designed to support farmers, mainly refugees, in selling organic vegetables and generating personal income. TNFP managed to increase the earning from $35,544 in 2019 to $40,296 this year.
TNFP reported an increase in total operating revenue from $2,180,037 in 2019 to $3,597,984 in 2020 despite the challenges brought by COVID-19. COVID-19 forced TNFP to suspend volunteer activities and reevaluate the community meals model.
Despite the challenges, TNFP managed to prepare 215,163 nutritious meals shared with food insecure meal guests. TNFP also engaged with new partners and worked with more partners than in most years, accumulating seventy-seven meal partner sites compared with fifty-eight meal partner sites in 2019. According to the report, TNFP ended 2020 in the strongest financial position.
Aside from Growing Together, TNFP has four other programs, including Community Meals, Food Recovery, Community Garden and Production Gardens. TNFP encourages community members to involve in their mission to run a just and sustainable food system through these programs.
TNFP recently welcomed C.J. Sentell as the new CEO on July 6, 2021, replacing Tallu Schuyler Quinn, founder and former CEO of TNFP. Quinn announced her plan to step down from the CEO role at the beginning of this year due to her health condition. Quinn will focus on her recovery and resume her role as the founder of TNFP.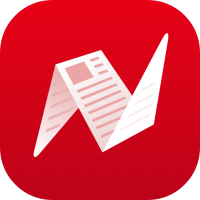 This is original content from NewsBreak's Creator Program. Join today to publish and share your own content.