NASHVILLE, TN — Feeling adventurous? Drive 313 kilometers to the southeast and find yourself in the thick of Great Smoky Mountains National Park.
From Nashville, drive yourself east on Interstate Highway 40, continue east on Interstate 140 and turn north on U.S. Route 321, which will take you to the park's Townsend. The Townsend route tolls connect Nashville's outer suburbs and will bring you to the park's forested wilderness.
The Great Smoky Mountains received up to 10 million annual visitors and become the most-visited national park in the United States. With more than 211,000-hectare expanse, the park lies on the Tennessee and North Carolina border marked by steep mountain passes.
The park has documented more than 17,000 species of animals, plants, flowers, and trees. During your trip, you might meet wild animals including deer, elk, or black bears.
Spend a few days exploring the park. The more than 600 kilometers of roadways offer access to 1,368 kilometers of hiking trails so it's easy to roam the park in the car. The first hike is about 6.4-kilometers to Porters Creek Trail. Follow alongside a stream and through an old-growth forest, and you will stumble upon a waterfall and ruins of a 19th-century barn. However, be careful with wildflowers like bloodroot and violets.
If you are too tired to travel back, there are a dozen of campgrounds at the park, with many providing picnic tables, fire grates, and flush toilets, but without showers or electrical hookups. They also have the LeConte Lodge's rustic cabin, but they also lack showers and electricity.
You can also find more appropriate lodging in a nearby town in Gatlinburg, located just 2.5 kilometers from the park. Hotels for bed-and-breakfast are easy to find in the area. To return to Nashville from Gatlinburg, drive west along Interstate 40.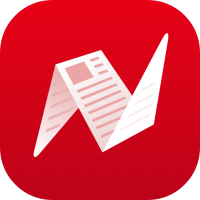 This is original content from NewsBreak's Creator Program. Join today to publish and share your own content.