NASHVILLE, TN — Sexual Assault Center, a Nashville-based organization working to end sexual violence and heal sexual assault victims, received the honor as the 2021 Salute to Excellence finalist in the United Way of Greater Nashville Community Impact category.
Sexual Assault Center (SAC) is nominated alongside Raphah Institute, a non-profit organization working for justice and healing. Salute to Excellence is an annual award from the Center for Non-profit Management (CNM) to honor individuals or organizations' significant contributions to the community. CNM will honor the winner of this award on October 21, 2021, in a virtual ceremony.
Two Vanderbilt University divinity students founded SAC in 1978 to help victims of rape and sexual abuse. SAC aims to provide counseling, education and advocacy to end sexual violence and heal families, children and adults affected by sexual assault.
SAC offers Prevention and Outreach team, Clinical Department, Advocacy, SAFE Clinic & Hotline Team and Statewide Training team. SAC also partners with Sexual Assault Nurse Examiners from Nashville General Hospital to provide medical-legal rape exams onsite at any time.
The organization provides the service to anyone regardless of their ability to pay and identity, including ethnicity, culture, gender, gender identity, sexual orientation, socio-economic status or disability and age.
SAC equips the community with the knowledge and skills to reduce sexual violence. Safe@Last is a program designed to educate elementary students with the elementary school safety program. Over 175,000 children throughout Tennessee have joined the program.
Be Empowered (BE) is a program designed for middle and high school students to educate them regarding healthy relationships. Stewards of Children targets adults to educate them regarding the impact sexual violence has on our community and how we can prevent it.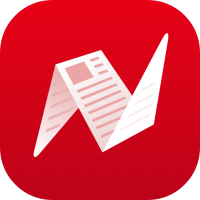 This is original content from NewsBreak's Creator Program. Join today to publish and share your own content.