NASHVILLE, TN — The Nashville Food Project, a Nashville-based community food project, appointed C.J. Sentell as the new CEO. C.J. Sentell replaced Tallu Schuyler Quinn, former CEO and founder of The Nashville Food Project, and started his role as CEO on July 6, 2021.
Jeff Warne, board chair of The Nashville Food Project, released a statement regarding the change in leadership on the organization's website. The Nashville Food Project (TNFP) formed a search committee to select and hire the potential replacement.
"C.J.'s strategic vision impressed the Search Committee and Board, and he conveyed a deep understanding of the complex food systems in which The Nashville Food Project works. Furthermore, C.J. has a demonstrated ability to diversify boards and staff, and leveraged his own nonprofit's resources to support BIPOC-led/focused nonprofits. For these reasons, and more, the Board looks forward to the meaningful work and passionate enthusiasm C.J. will bring to The Nashville Food Project," Warne wrote on the released statement.
TNFP engages people to collaborate and involve in their mission to run a just and sustainable food system. One of their programs, Growing Together, assists farmers in selling and generating personal income.
The organization reported eight farmers in the program collectively earned $40,296 by selling their organic vegetables in 2020. The majority of farmers joining in Growing Together are refugees from Burma and Bhutan.
Quinn will resume her role as the founder and focus on her recovery. The 2021 Salute to Excellence awards recently named Quinn as one of the finalists in the CEO of the year category. The Center for Non-profit Management (CNM) will announce the winner in a virtual ceremony on October 21, 2021.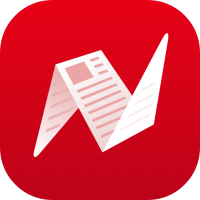 This is original content from NewsBreak's Creator Program. Join today to publish and share your own content.