NASHVILLE, TN — Books for Nashville's Kids is a unique distribution service by the nonprofit Book'em that aims to provide books to those organizations that helps underprivileged children from 0 -18 years old.
Book 'em collaborates with Metro Nashville Public Schools, Habitat for Humanity, Metro Public Health Department, Davidson County Juvenile Court, and over 150 associations to distribute books for the children who need them.
To enhance the program, Book'em cooperates with Habitat for Humanity of Greater Nashville to deliver books to foster children moving into their new homes. Books are handpicked, packaged, and customized with their names on them before being taken to children's houses. When a new home is dedicated, each child will discover a book pack sitting there for them.
It is the organization's hope that those children will enjoy the time of reading those books while finding solace in their new home and that having their own little library at home would encourage the children and their families to read more books and make it a habit.
Little Libraries is part of the Books for Nashville's Kids service. They place various kinds of books into community spaces like barbershops, laundromats, churches, healthcare facilities, daycares, after-school programs and any other locations where access to books is limited.
These libraries are custom-made so that it contains relevant books for the children who visit those places. Improving the probability that they will discover a book they are eager to read.
Today, Book'em has set up over 60 Little Libraries in Davidson Country community spaces, and they're looking forward to setting up more of them. You can request a Little Library for your business or organization by emailing books@bookem-kids.org.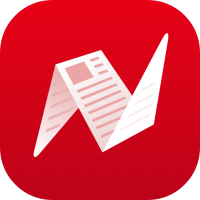 This is original content from NewsBreak's Creator Program. Join today to publish and share your own content.