NASHVILLE, TN — Launch Tennessee is a public-private partnership aiming to make Tennessee the most startup-friendly state in the nation. LaunchTN empowers Network Partners and other stakeholders by providing accessible resources to improve the sustainability of economic growth in Tennessee. Their purpose is to enhance the overall statewide economy by providing capital formation, market building, and also guiding Tennessee to the right entrepreneur ecosystem.
Launch Tennessee received positive feedback from Bill Lee, Governor of Tennessee
"Thanks to partners like Launch Tennessee, we are developing both a workforce and the infrastructure needed to continue making our state the nexus for the jobs of the future. Partnerships like this empower homegrown entrepreneurs and bolster Tennessee's global reputation as a business-friendly destination," said Lee.
They work closely with Network Partners and entrepreneur associations across the state to make sure that entrepreneurs get easy access to the resources. Their Network Partners are Epicenter, theCO+, Nashville Entrepreneur Center, The Biz Foundry, Knoxville Entrepreneur Center, Sync.Space and CO.LAB.
Meanwhile, their Statewide Network Partners include BunkerLabs, BioTN, TennSMART, AgLaunch and Tennessee Advanced Energy Business Council.
Their programs include Impact Fun Program as in Seed Investment and Pre-Seed Investment; Mentor Network Program for early-stage companies in the life science, advanced energy, agriculture and automotive industries; Commercialization Program that includes workshops, microgrants, SBIR/STTR matching fund and tech transfer office; Virtual Entrepreneurship Program; and Internship Program.
Over two hundred undergraduate and graduate students have participated in the internship program in Tennessee's startup community via paid seasonal positions. They work at one of the statewide partner Entrepreneur Centers or in one of the high-growth startups located across Tennessee.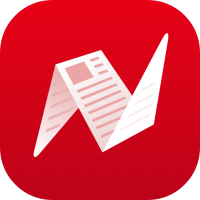 This is original content from NewsBreak's Creator Program. Join today to publish and share your own content.