NASHVILLE, TN — Data Analytic Real-World Visual Intelligence System or DARVIS, a Nashville Entrepreneur Center Project Healthcare cohort graduate, decided to move their headquarters from San Francisco to Nashville. They moved to Nashville on June 1, 2020.
DARVIS is an innovative tech company enabling the complete digitization of hospital logistics, hygiene and process documentation. The company plans to tap into Nashville's booming healthcare industry with digital automated technology to make healthcare more efficient.
"The introduction of automated technology within the workspace allows more time for providers to do what they are trained to do–care for patients. The concentration of healthcare systems and the vast experience of healthcare stakeholders in Nashville made the city the perfect place to move our headquarters," said Jan Schlueter, DARVIS co-founder.
DARVIS participated in the Nashville Entrepreneur Center's Project Healthcare program last year. Project Healthcare runs for a year and offers access to top experts and resources within the field. This participation has led to the decision to move to Nashville.
"We work hard to connect companies in the program to the connections they need to increase their probability of success, so it's no shock DARVIS chose to relocate to Nashville, a city with a deep entrepreneurial spirit and the number one healthcare city in America. This move demonstrates how we work to identify companies that fit within our landscape and strengthen our community. We are delighted to welcome DARVIS to Music City and continue to support them as they represent what makes Nashville's businesses extraordinary," said Jane Allen, CEO of the NEC.
DARVIS develops products to automate a variety of tasks for healthcare providers. Among the products is Rapid Hygiene Check (RHC). RHC checks whether hospital personnel is wearing the appropriate Personal Protective Equipment (PPE) depending on the area in the hospital using the real-time sensor.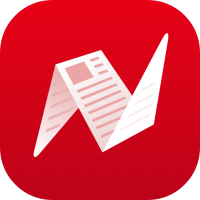 This is original content from NewsBreak's Creator Program. Join today to publish and share your own content.