NASHVILLE, TN — HydroHouse Farms, collaborating with the Nashville Food Project, proudly presents their upcoming event, the HydroHouse Farms Tours. The event will be held on Saturday, July 31st, 2021, at HydroHouse farms from 5:30-7:30 PM.
Discover their hydroponic greenhouse and nursery, learn more about various routes that food takes to travel into the kitchen before becoming part of the form-scratch meals while enjoying refreshment served by the Nashville Food Project kitchen featuring HydroHouse's arugula.
The tour will be presented by HydroHouse founder Hassan Sharaff, along with the enthusiastic Hydrohouse members ready to give full coverage into their greenhouses and farms and their sole missions and works. Of course, feel free to have a chat while you enjoy the light bites together!
The tour is available for all ages and free of charge, so don't hesitate to join your friends and family. It is also advised that the attendees wear comfortable clothes, as the tour will be held outdoors.
Visit the website https://www.thenashvillefoodproject.org/events-calendar/2021/7/31/hydro-house-tours-with-tnfp for details about the event or to register.
HydroHouse farm has been partnered with the Nashville Food Project for the past three years to improve hydroponic systems that can produce high-quality greens and vegetables for the community and give positive impacts and sustainable resources towards food and meal productions to the household and community.
Green vegetables produced by HydroHouse in their farms are USDA GAP Certified, including lettuce variants (romaine, green leaf, oak leaf, butterhead), kale variants (curly greens, dinosaur) and arugula variants (classic, wasabi). They also produce mints and cilantro.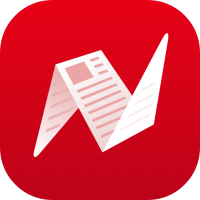 This is original content from NewsBreak's Creator Program. Join today to publish and share your own content.