NASHVILLE, TN — Five faculty members received Lipscomb University 2021 Summer Grant. The grants will support the research projects in oral history, public policy, spiritual practices and infection prevention during the summer.
Here are the grant recipients:
T. Brian Cavitt
Cavitt, the Chemistry professor in Liberal Arts & Sciences, has been working on reducing bacterial infection. He earned two biofilm-resistant coatings patents and shared his findings at various conferences.
His previous works unveiled how to prevent biofilm on a surface. This grant will support him to examine individual bacterial component that allows bacteria to settle and form biofilm.
Susan Turner Haynes
Haynes, History, Politics and Philosophy associate professor in Liberal Arts & Sciences, focuses on government implementation of awarded grants and funds. She plans to carry out interviews with faith-based non-governmental organizations (NGOs) to find how much discrimination they face whenever they receive or apply for grants and funds.
Her previous research in the summer of 2019 has collected data from four hundred U.S. NGOs to explain how faith-based organizations are still a marginalized group among the recipients. Her works will examine the discrepancy and possibly make an impact on public policy regarding this issue.
Tim Johnson
Johnson, History, Politics and Philosophy research professor in Liberal Arts & Sciences, focuses on preserving the stories from local Vietnam veterans. As a part of The Vietnam Voices Oral History project, Johnson has collected twenty five videotaped interviews.
He plans to collect six to eight interviews this summer. He hopes that future oral history projects will add all veterans.
Kris Miller and Richard Goode
Miller, Bible Director professor in Institute for Christian Spirituality, and Goode, History professor in Liberal Arts & Sciences, will receive this grant as a team.
Miller and Goode will join monastic practice and culture to gain more insights regarding mentoring workshops to help Lipscomb's Centering Core. Lipscomb's Centering Core is a statement from Lipscomb University as an effort to define their community.
They chose St. Catherine's Monastery on Mount Sinai to carry out the spiritual practice for two weeks. They believe St. Catherine, as one of the oldest working monasteries, will help them accomplish their plan. Unfortunately, they had to delay the project due to the COVID-19 pandemic.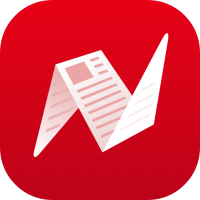 This is original content from NewsBreak's Creator Program. Join today to publish and share your own content.