NASHVILLE, TN — Featured in the February/March issue of the Peabody Press, Sheerea Yu (23) wrote down her thoughts on the potential extinction of the beloved snow day due to the technological changes that were made almost a year earlier in response to the coronavirus pandemic, to bolster remote learning. Then, subsequent to a few changes with her new audience in mind, Sheerea submitted her op-ed to The New York Times's eighth annual Student Editorial Contest.
The New York Times "Student Editorial Contest" is open to students ages 11 to 19. They bring up several questions regarding the essay contents, and inquire the essay submitters to explain about the issues around that angers them, what change do they want to see, what do they wish more people understood and so on.
Upon the opening of the contest's submission, the entries, of a maximum of 450 words, kept flooding in from across the country and internationally to a total of 11,202 essays. It was the most submissions ever in the contest's eight year history.
Months after submitting her essay, Sheerea received an email thanking her for her submission with a link to the article revealing those who were selected.
Yu expressed her surprise, claiming that it was totally unexpected because the email that she received didn't specify and state that her paper was one of the ten selected essays out of thousands of submissions. She explained that she started reading the article and found that the introduction mentioned snow days, which is what she wrote about.
Once again, she emphasized her disbelief when she found out that she made it. Yu also added that she had to scroll all the way down to see her name for it to register in her mind. Yu's essay titled "Save the Snow Day: Save Teenage Education" was one of the official ten winners and, as a result, her essay was published by The New York Times on Tuesday, June 15.
The USN junior shared immense and endless gratitude for a few people who had helped her, such as her classmates who inspired her original article for the Peabody Press, for Zoe Rosenblum (21), who edited the article, and for the HS Dean of Student Life and Journalism Teacher, Justin Karpinos, as well as the entire English department, for all that she's learned from them.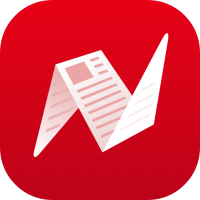 This is original content from NewsBreak's Creator Program. Join today to publish and share your own content.