Maksym Kaharlytskyi/Unsplash
NASHVILLE, TN — The Colonial Pipeline is the only pipeline serving southeastern US markets, providing at least 70% of fuel to the region.
Tennessee's dependence on it alone is even more pronounced, as 80% of gas in the Middle Tennessee region was supplied by Colonial in 2019.
There is no doubt that Colonial Pipeline held a significant role in distributing fuel and gas to Tennesse. With the pipeline shutdown in May 2021, research was conducted to determine how it affected Nashville and Tennessee.
Janey Camp and Craig Philip, both from Vanderbilt University, are leading the ongoing work. Research and data analysis on fuel shortages due to the Colonial Pipeline disruption was conducted by civil engineering doctoral student Miguel Moravec.
Moravec suggested that since the volume of Nashville's waterborne petroleum is quite massive helped ease the effect of the Colonial shutdown on May 7.
"Our preliminary findings suggest that there is a statistically significant relationship between a city's annual waterborne petroleum volumes [adjusted per capita] and the proportion of gas station outages during this year's disruption of the Colonial Pipeline, especially as the closure stretched on to its second week," Moravec said.
Nashville, which has the largest waterborne fuel volumes per capita of the cities studied, reported only 18.9% of stations went out of fuel by the twelfth day of the disruption. In contrast, Knoxville, which receives less waterborne fuel, reported a 31.6% outage on the same day.
Cities in North Carolina with no waterborne access reported outages as high as 40 to 60% that same day.
Janey Camp, associate professor of civil and environmental engineering at VU, emphasized the importance of sustainable distribution systems for American cities.
"We cannot underestimate the need for multiple transport delivery options that allow essential goods and products to travel across the country," Camp said. "This analysis demonstrates that ports, especially inland terminals, continue to be a critical factor in the nation's supply chain. American cities and states will need to keep this in mind as they plan for long-term, resilient infrastructure investments over time."
Craig Philip, with his 35-year career in intermodal logistics and familiarity with the importance of supply chain resilience strategies, commented that preparation and plans for rebuilding the infrastructures should become a priority.
"Looking at examples of logistics resiliency or the impact of disruption events puts the need for infrastructure reinvestment into context," said Philip. "Our goal with this work is to contribute to a national Port Resilience Guide ... so that regions with maritime options aren't caught flat-footed at those times when they need to be most prepared."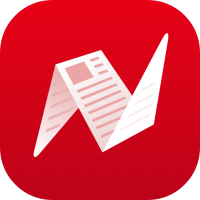 This is original content from NewsBreak's Creator Program. Join today to publish and share your own content.