Vanderbilt's Juneteenth/news.vanderbilt.edu
NASHVILLE, TN — Vanderbilt University participates in the national commemoration of Juneteenth on Friday, June 18, 2021, at the Bishop Joseph Johnson Black Cultural Center to address racial inequality while building a welcoming Vanderbilt community.
Vanderbilt University joins the rest of the country in applauding President Biden's historic decision on Thursday, June 17, to declare Juneteenth (June 19) a federal holiday. Vanderbilt will be in session for the remainder of the week, with ceremonies honoring the abolition of slavery in the United States on June 19, 1865.
As part of the university's ongoing commitment to address racial inequality while working toward a more diverse and welcoming Vanderbilt community, university leaders look forward to engaging with the Vanderbilt community about future observances of the Juneteenth celebration.
Vanderbilt also announced today that they had joined the Universities Studying Slavery collaboration as the newest member. The consortium started in 2014 with five Virginia colleges and universities that were actively exploring their institutional connections to the slave trade. It was founded and directed by the University of Virginia.
More than 70 schools are now part of the consortium. It aims to address historical and contemporary concerns of race and injustice in university communities and higher education in general.
This week, Vanderbilt hosted a series of events to commemorate the significance of Juneteenth. Leading up to the university's yearly observance, Vice Chancellor for Equity, Diversity, and Inclusion André L. Dennis C. Dickerson, Reverend James M. Lawson Professor of History, and Associate Professor of History Brandon Byrd joined Churchwell for a discussion.
Several events open to the campus community have been held in the Bishop Joseph Johnson Black Cultural Center. The Department of Molecular Physiology and Biophysics' Graduate Student Association also researched and created a poster honoring the accomplishments, milestones, and contributions of Black scientists in the field of physiology.
For further information about Vanderbilt's Juneteenth commemoration, visit their website at https://www.vanderbilt.edu/.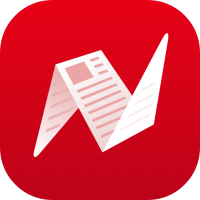 This is original content from NewsBreak's Creator Program. Join today to publish and share your own content.