This week, the CDC announced new recommendations, confusing the population. As of now, the CDC recommends anyone living in a COVID-19 hotspot to return to wearing masks indoors. Your vaccination status doesn't matter anymore if you're living in a COVID hotspot.
The CDC says any state with high or substantial cases should consider going back to wearing masks, but they're leaving it up to the States. Fifteen states have high transmission rates, and thirteen states have substantial transmission rates. The one thing many of these states have in common is low vaccination rates.
According to Reuters, the Delta variant is a majority of all COVID infections in the US. Because of the variant, infection rates are slowly creeping up throughout the country. President Biden praised the new recomendations, saying mask-wearing and vaccinations are the only way to keep from facing another lockdown. Let's face it. Nobody wants to go back to being in lockdown for a year. Biden's made it clear we're not going back to that.
How does the new recommendations affect Michigan?
As of this article, the new CDC guidelines don't affect Michigan. Most of the state has a moderate transmission rate. Some counties in the Northern Lower Penninsula have low transmission rates. We can still walk around without a mask if we want to.
As of now, Governor Whitmer has no plans to bring back masks. She doesn't plan on bringing back any old rules. Almost 54% of Michiganders 12 and older are fully vaccinated against the virus. 63% of Michiganders 16 and older received their first dose of the vaccines.
The governor has said in the past that it's our choice what we do now that there's a vaccine available. We're not at the 70% goal yet, but we're inching closer every day.
It's still unclear whether or not we'll need booster shots in the future. Both Pfizer and Moderna say Americans will need a third booster shot in the future, but the FDA hasn't approved anything yet. However, CNBC notes that federal health officials would recommend it for the elderly and immuno-compromised.
Vaccines are strongly recommended, but they're not required
Nobody is forcing anyone to take the shot. It might feel like it, but it's still a choice whether or not you get the shot. Yes, there are more rules if you don't have the COVID-19 vaccine. It's still your choice whether you want to follow those rules or get the shots.
Vaccine hesitancy is understandable. After hearing about the side-effects with the Johnson and Johnson vaccine and Eric Clapton's run-in with AstraZeneca, I can't blame someone for not wanting to get the vaccine right away. (For the record, AstraZeneca is not available in the United States.) But the experts say the scarier side-effects are rare. These vaccines have been tested for months before going out to the general public.
The more people get the vaccine, the quicker we'll reach herd immunity. No vaccine is 100% effective, but with enough people with the vaccine, we can get out of this pandemic quicker.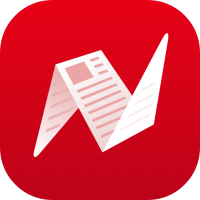 This is original content from NewsBreak's Creator Program. Join today to publish and share your own content.