This August, the Gladwin District Library is allowing adults to put more creativity into their lives. The Library is working with the Gladwin Area Art Guild to make the event, Creative Thursday! The event is free for anyone who wants to participate!
Every Thursday, come in and get your creative juices flowing!
From 10 a.m. to 1 p.m., anyone can go to the Gladwin District Library and head upstairs to the large meeting room. There are middle and high school students running the event who will help you get whatever you need for your creative spurt.
If you don't have art supplies, don't worry! The Guild will provide supplies every Thursday for anyone who asks for them.
Do you have kids you can't leave at home? They're welcome to join you! Your children are welcome to come as long as they're with you, or they can explore the library while you find time for yourself. You and the kids can have something to do every Thursday! You can check the calendar to see if any Story Time events happening on those days too!
Creative Thursdays last until September
With August coming around the corner, Creative Thursdays are here for a limited time. If you're itching for something to do with your Thursday mornings, this is the event for you! The best part is you don't need to reserve your spot. You can show up on the day of the event. There isn't a set program. Do what you want and then come leave feeling better!
If you have a free Thursday, stop by the Gladwin District Library! Work on that left side of your brain and see what you're capable of doing!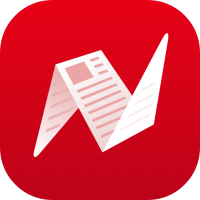 This is original content from NewsBreak's Creator Program. Join today to publish and share your own content.