Like many InstantPot users, I experimented a lot during this pandemic. I looked through the InstantPot cookbook and went searching online for interesting recipes to try on people. So far, I have had the best success cooking soup recipes and a Ranch Chicken pasta that everyone in the house likes.
This year, I made it a personal goal to make more healthy meals for myself and anyone who wants my food. I have a hard time eating vegetables when they're not cooked, so I'm always looking for recipes with lots of vegetables in them. It was easier when I lived abroad than now that I'm back in my home country.
One day, I found an InstantPot recipe for a vegetable soup I couldn't resist. It didn't matter what vegetables you put in it as long as the seasonings stayed the same. I found it in Jennifer Smith's InstantPot Cookbook and had to give it a shot.
The ingredients
10 cups of any vegetables, packaged or fresh, you want
One can of crushed tomatoes
One teaspoon of parsley
One teaspoon of basil
One teaspoon of thyme
One teaspoon of rosemary
6 cups of bone broth
As much or as little salt and pepper you want.
I use onion, carrots, potatoes, corn, green beans, garlic, and fire-roasted peppers for anyone looking for a general idea on veggies. I tried it with cauliflower yesterday, and that gave the soup a more buttery flavor. I'll also add crushed red peppers for a more spicy taste. I'd love to read any suggestions for other vegetables that would work well with this soup!
Here's what to do.
Step 1: Put everything in the pot and stir it up.
Step 2: Hit Pressure Cook. Make sure it's on high and set the timer for ten minutes.
Step 3: Turn off the InstantPot and wait ten minutes before venting out the steam.
If you need some more seasonings, go ahead and add them. Then you can dish it out to your friends and family! It's one of the best soups I ever had!
Get your InstantPot out and try this meal today!
Now that I found this soup, it's turning into a staple meal whenever I find myself with more vegetables than I think the house will eat. The book says it serves anywhere from six to eight people, but I think it could serve more than that.
Sometimes, I add more bone broth, and that adds more servings to the pot. But I love broth and would drink it if I wanted.
The best thing about this recipe is that you don't have to follow it step by step. It's your choice what goes in your soup and what doesn't. It comes out different every time you make it, making it better and better each time.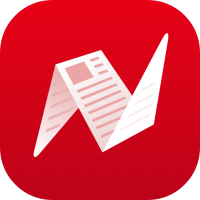 This is original content from NewsBreak's Creator Program. Join today to publish and share your own content.