As the pandemic starts (hopefully) winding down, it's time to get back into the world again. Some of us feel we need to improve our bodies and lose some weight; if that's not you, awesome! If you're someone who struggles to lose weight or is trying to get your kids to eat more vegetables, come on over!
One of my favorite cookbooks is one of the many Campbell's soup cookbooks my mother gave to me when I first moved out of her house. It has many recipes you can make fast, and it'll make for a healthy, tasty meal.
Last month, I wrote about a pasta recipe that turned into a hit at my house. This month, I'm going to give you two recipes from this same cookbook! They'll make your veggies taste great, and the kids will like them too!
The way to cook both recipes is the same
It doesn't matter if you're cooking some green beans or a mixture of vegetables. The way you do it is the same. You put the stove on high until everything starts boiling. Then, you lower the heat and let it cook for ten minutes. You need to stir it occasionally, so nothing sticks to the bottom. It's hard to clean with everything starts sticking.
After ten minutes, check the vegetables. If they're tender, they're ready to eat! Both recipes left me full and satisfied, so I was happy with the results!
First, here is the green bean recipe
Frozen green beans
One can of Campbell's Healthy Request Cream of Mushroom Soup
1/2 cup of milk
One teaspoon of lemon juice
1/8 teaspoon of garlic powder
One teaspoon black pepper
This recipe did well for me. I liked it a lot. My partner and his kids thought it tasted a lot like green bean casserole. Maybe I figured out how to make the filling for it, and that's the dish!
And now the other veggie side dish!
One can of Campbell's Healthy Request Cream of Celery Soup
1/4 cup of milk
One bag of frozen cauliflower, broccoli, and carrots. (Usually called California blend)
One teaspoon of lemon juice
Salt and pepper to taste
For this one, I added some red pepper flakes for some extra flavor. It turned out pretty good! Don't do this if you can't handle spicy food! If you put in too much, like I learned one day, all you'll taste is the red pepper.
Final thoughts
You don't have to stick to raw vegetables to change your diet. You don't have to be miserable while trying to eat healthy either. You can add little things to your vegetables to make them taste better.
Both of these recipes are fast. They can be single dishes for the hard-core dieters, or they can be a side dish for those practicing mindful eating. I prefer to eat both dishes as side dishes. But if I need a quick, healthy lunch, I'll throw one of these on quick.
And there you go! Some quick and easy vegetable dishes can make eating them more bearable. Whether they're for you or the children, it'll help both of you have a healthier meal.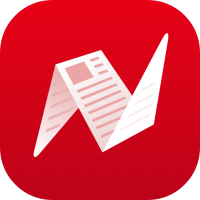 This is original content from NewsBreak's Creator Program. Join today to publish and share your own content.