Growing up in Northern Michigan, I found myself thinking about going to places like Midland, Saginaw, and Detroit as adventures. Unless we needed to shop for school clothes at the mall, went on a school field trip, or wanted to see our relatives in Monroe, we didn't often go downstate.
Fenton is one of those towns I didn't know much about until I went there. I knew it's outside of Flint, but that's it. I had no idea it lay along the Shiawassee River, nor did I know it had some of the best Italian food I'd eaten in a long time. Fenton is an impressive little town with a lot to see and do.
While the pandemic isn't over yet, I wasn't sure what to expect while we went downstate. When there was a mask-ordinance, I'd heard of bigger towns having security guards making sure people wore masks. I don't know if Fenton was like that or not, but I wondered if we would get asked about our vaccination status everywhere we went, but we didn't.
First, we stopped at the park near City Hall
Behind City Hall lay one of the most beautiful parks I'd ever seen. Many colorful sculptures decorated the park. We could see a rusty skeleton and an abstract piece with primary colors. A gazebo lay in the middle of the park where anyone can watch the water run down the dam. We watched a group of women pose for pictures, wondering if they were Instagram models promoting someone's business.
The park had many paved paths, making it easily accessible to anyone, regardless of their mobility. It was cool seeing a custard shop in the middle of the park, but it wasn't open while we were there.
When we got hungry, we tried out food at Fenton House
The only thing I knew about Fenton House was that it had Italian food. I love eating Italian food, so I went in with high hopes.
I wasn't disappointed. Fenton House had some of the best Italian food I'd ever eaten. Finding perfect alfredo is hard, for I like my sauce thick. This restaurant managed to make perfect alfredo sauce. The pizza was excellent, and they had a fabulous prime rib sandwich! There were so many different foods to try!
I didn't expect the portions to be so big, though! Nobody finished their plate in the restaurant.
Then, we looked around at Luma's
Anytime I see a novelty shop, I need to go inside and see what it sells. Luma's is no exception. From the bike outside the door, I expected it to be arts and crafts. But when I went in, I was pleasantly surprised!
It wasn't an arts and crafts store but a clothing store! The style looked like something you'd see from 1950s pin-up models. I worried about the sizing, but one of the workers looked like they were the same size as me. I felt better about liking the clothes. Every piece of clothing felt super soft in my fingers. Was it expensive? Yes, so I didn't mind looking at every piece. Next time I'm there, I'm buying a bag.
Fenton is a town worth visiting if you're looking for something to do
These places are a few you can visit if you ever find yourself in this town. There is a museum and many popular cafes that you could try while you're there too. Looking at the houses is fun, too, because all of the homes there are huge.
If you're looking for a new Michigan city to visit, try out Fenton! It's a fantastic day trip! It's a nice place to view nature, try some great food, and help support some small businesses.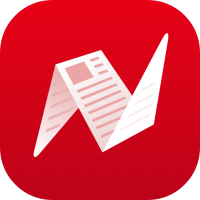 This is original content from NewsBreak's Creator Program. Join today to publish and share your own content.