Today, nine beautiful gardens and the Riverwalk opened their gates for people to come and enjoy. Homes all over Gladwin County wanted to show their pride and give aspiring gardeners some ideas for their future utopias. Every place had something unique to offer their visitors, and you could see the pride in every homeowner's face.
The gardens spread across Gladwin County. You could see one place on Wiggins Lake and then drive down to the edge of Beaverton to see some fantastic places. Even a wedding venue got in on the garden tour fun!
And at any time during the tour, you could stop and see the trailhead of Trail of Two Cities. It was a great way to show Gladwin and Beaverton residents the project! You'd be surprised how few people know this trail exists.
If you visited the trailhead, you could enter a drawing for a grand prize!
I made the trailhead the last place I visited. A woman sat in the shade with campfire materials. There was a portable firepit, a bag of marshmallows, metal stakes to roast the marshmallows, and more! She pointed to a box to write your name and number and then donate to Trail of Two Cities if you wished.
The trailhead wasn't a garden but an opportunity for visitors to experience it. It stretched as far as the campground near S. River Rd, and then you could choose to go back if you wanted. The trail has many places to walk. You could go as far as Gladwin North Park or up to the Riverwalk. It's also ADA-friendly and is wide enough for people to enjoy bike rides.
This fall, there are plans to start work in the middle of the trail. It won't connect Beaverton and Gladwin yet, but that's the plan for the trail. The county plans to pave more of the path.
There will be one more event if you missed the Garden Tour
If you missed the Garden Tour, don't worry! You can support Trail of Two Cities another way! This Sunday, the Riverwalk is holding a 0.5K marathon to help fundraise Trail of Two Cities. It's not a long race, but anyone can go online or call to register their place! Kids 3 and under can participate in the race for free! Tickets for anyone 13 and older are $25, and kids ages 4-12 are $15.
If you're interested in this event and want more information, you can go on the Riverwalk's website and download registration information. You can also call the Riverwalk and register over the phone!
The Trail of Two Cities is an excellent cause. It's a great way to connect two cities in Gladwin County while showing off the beauty of Northern Michigan. As Michigan's Backyard website says, "Up North starts in Gladwin County."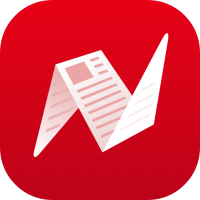 This is original content from NewsBreak's Creator Program. Join today to publish and share your own content.