This week kicked off the annual Gladwin County Fair! From Sunday to Sunday, families can come and see animals, ride some rides, and shop for some unique souvenirs from your day!
The fair is another sign of life coming back to normal. It's officially summer now that the fair is in town. There are rides, fair food, and lots of animals to see! It's not only a sign of summer but a sign of childhood in the 90s.
You can see a full schedule of events on the Gladwin County Fair website
I found a schedule in front of Fruchey's in Beaverton. However, you don't have to find copies of the schedule that way. You can go to the Gladwin County Fair website and look at the schedule of events for the week.
From Wednesday to Saturday, all rides start at 2:00 p.m., and the fair closes at 10:00 p.m. Do you know what the best part about the fair is? You don't have to pay anything to get into the fair! Walk-ins are free all week! You also don't need to pay a parking fee! Free parking and walk-in? It sounds like an excellent deal!
Spend a day with your family at the Gladwin County Fair
Are you looking for something to do with your family this week? Come to the Gladwin County Fair! Fair food is fantastic, and now you can give your kids the joyful experience of funnel cake and corn dogs! They can see many animals, ride some fun rides and try some funnel cake.
It's not summer without a trip to the county fair. This year, you can experience real summer in Northern Michigan!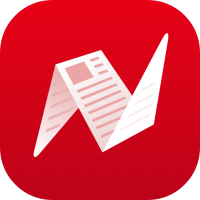 This is original content from NewsBreak's Creator Program. Join today to publish and share your own content.