Teachers have it rough, especially after having to teach through a global pandemic. They need to go through four years of college for a job that doesn't pay well, then work on their Master's degree while in the classroom. Then, when school gets canceled, angry parents come after them with torches and pitchforks--fun fact: It's the superintendents who call off school, not the teachers.
If you're a teacher living in Michigan, you could be paying over $600 out of pocket to stock your classroom! It's hard to see any benefit in being a teacher for a living with low pay, needing to supply your classroom, and having parents villainize you over things you can't control.
Luckily, places like Dollar General are making things easier for teachers. From now until September 6th, any teacher shopping for supplies can get a 30% discount on select items!
All a teacher needs is an ID proving they're a teacher
The coupon pictured above has a complete list of things a teacher can get their discount. It includes things like pencils, push-pins, highlighters, and so much more! When you have everything, you show your school ID to the cashier. Then, they can scan the barcode, and you have your discount.
If you're like me and teach English online, you will not have a school ID. If you're in a small enough town, you can still get a discount. I'm still looking into whether or not it'll work for online ESL teachers.
For this coming school year, teachers are going to need as much relief as they can get. With the Delta variant running around the country, next school year is looking as chaotic as this one. But with the discount Dollar General offers, teachers can get some extra help saving money on school supplies.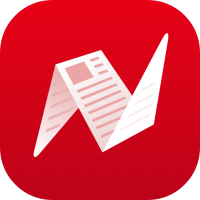 This is original content from NewsBreak's Creator Program. Join today to publish and share your own content.