Since the pandemic hit, it's the little things I miss the most. Things like smelling candles and free food samples were things I thought disappeared forever. Even as we saw more and more people get vaccinated, I waited patiently for the little things to reappear, but it took a while.
We came a long way since last March. We went from having to sneak spray paint out of Home Depot and making sure no one sees us at self-checkout to smelling candles without evil glares.
And then I went to Ace Hardware, and I knew life would be back to normal soon
At the peak of the pandemic, I felt bad walking into Ace Hardware. This store was one of my favorites for the free popcorn. I could happily munch on a snack while shopping with my partner.
Last year, we noticed, when we went to Ace Hardware that the popcorn machine disappeared. I don't know who was more bummed out: him or me. I understood why they had to get rid of it, though. Anyone could go to the machine, grab the scoop, and start taking popcorn. A sick person could easily infect someone else.
The longer the pandemic lasted, the less I expected the popcorn machine to return to the store. I started thinking it'd turn into a thing of the past, like cassette tapes and Dunkaroos. I never expected to see it again.
Until I did
The last time I walked into Ace Hardware with my partner, we didn't notice it right away. We stopped looking months after the vaccines became available for everyone. I don't remember what we needed, but we hovered near the machine for a few minutes before I noticed the light.
I walked to the machine and smiled. There was some popcorn left from the last batch! I grabbed my partner's attention, and he wasted no time grabbing us both a bag. We lingered a little longer than usual, getting an extra bag before we went home.
It's nice seeing things come back to normal
Whether it's masks, vaccines, or nature, it's nice seeing the little things come back to us. It's nice being able to get a bag of popcorn while you shop once again. And it's nice being able to smell candles without people glaring at you once again, too.
We're not over this pandemic yet, but it's nice to see signs of it going away. As more things start showing up again, we'll welcome them back with open arms. But until then, I should go back to Ace Hardware to get my popcorn fix again.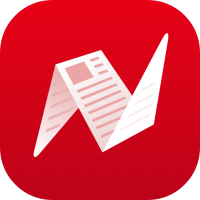 This is original content from NewsBreak's Creator Program. Join today to publish and share your own content.