The 4th of July is one of the best holidays in Beaverton! The moment June hits, every business in town has a tin asking people for donations to that year's fireworks show. My partner, his children, and I went to last year's show, and we had a lot of fun watching it. It was the first time I saw any place add music with the fireworks. While we watched, kids jumped in the water and swam.
When we moved to Beaverton, we got warned to set up a place early. Hours before the fireworks started, we'd see people parked and lawn chairs set up at perfect spots. We live right in town, so we didn't have to worry about finding a place to park. But it still surprised me how many people came out to watch.
This year, there were more people than ever coming to the Beaverton Fireworks! I'd never seen more cars parked on the side of the road. Parking lots were filled with so many vehicles. We wondered where all the people were last year.
With all of these people parked in the city, how could we get a decent spot to see the show? We grabbed our kayaks and jumped on the lake.
Next time, we'll bring some lanterns
When we got in our kayaks and paddled in the water, it was bright outside. We paddled around the water, watching the fireworks on the lakeshore. But as the sky got darker, we saw other boats on the water and realized it might be difficult paddling around after the show. The boats had lights; we didn't.
However, the show was worth it. We sat in the middle of the lake, away from the platform where the fireworks lit up. It was one of the most beautiful nights of my life. And I had some of the best pictures of fireworks I'd ever taken.
Next time you see a fireworks show on the lake, jump on your kayak
If you're an avid kayaker, and you know there's a fireworks show on the lake, jump on your kayak and watch it. It's one of the most exciting experiences of your life. Photography enthusiasts can get some fantastic pictures of fireworks too!
So far, the Beaverton Fireworks show is one of my favorite shows in Michigan. It's fun to watch and lasts longer than many shows I've seen across the state.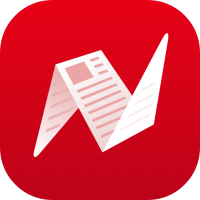 This is original content from NewsBreak's Creator Program. Join today to publish and share your own content.