Yesterday, Governor Whitmer announced the MI Shot To Win Sweepstakes. The state is giving up to $5 million in cash prizes for vaccinated individuals as a way to say thank you for doing your part to end the pandemic.
Anyone who had their first dose from December 2020 until now can register online for the drawing or call the MI Shot to Win Hotline. Even kids 12-17 can have their parents register them for a chance to win scholarships!
There is one catch to part of the sweepstakes
I didn't understand one part of the contest until I read more about it: The $50,000 prize. At first, I thought anyone who got vaccinated could get the daily drawings of $50,000. As I read, I realized I'm wrong about the daily drawings.
I thought I was qualified, for I got both doses in the spring. Instead, I'm eligible for the $1 and $2 million cash prizes. That's it.
To be eligible for the $50,000 daily drawings, you need to get your first dose during July. Anyone who wants to get a shot needs to do it before July 5th if they're going to get their names in the first drawing.
Think of the $50K daily drawings as an exclusive contest for the freshly vaccinated
The only requirement for this part of the sweepstakes is to have your first dose during July. You can go to Wal Mart, Family Fare, Walgreens, and more to get an appointment. Most places will let you do a walk-in, but you can always schedule an appointment on the MI Shot to Win Website.
Remember, when you register yourself of your children for the sweepstakes, you only do it once. You need to be living in Michigan to qualify, too. When you get your first dose, you won't automatically get registered. You need to go online or call the MI Shot to Win Hotline to make sure your name is in the contest.
If you don't win the $50K drawings, don't worry! You still have a chance to win the $1 and $2 million prizes happening later in the month.
All you need to do now is roll up your sleeves and go to the nearest pharmacy to qualify for the sweepstakes. You could be the first person to win $50K. I bet you have something you need that money for, so let's do our part!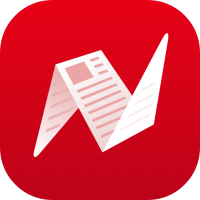 This is original content from NewsBreak's Creator Program. Join today to publish and share your own content.