Parents across the Beaverton School district received the text message they'd been waiting for all summer. The superintendent released the 2021-2022 Back to School Plan, with guidance from the Michigan Department of Health and Human Services.
Though this document is the plan as of today, it could change at any time. The notice warns parents that these plans are subject to change.
Say goodbye to virtual learning
According to the notice, there isn't enough demand in the school district to keep virtual learning an option. So this coming school year, everyone is going back to school. If you still want to homeschool your kids, that is up to you. But no more virtual learning.
Breakfast and lunch will still be free for all students coming back to school. Little things like chips will still cost money.
Parents can also look at the 2021-2022 school calandar for important dates throughout the school year. The first day back to school is August 30th. There will be an Open House for parents and kids to meet their new teachers on August 25th from 4:30-6:30 p.m.
We're almost back to pre-pandemic mode
Any safety precautions against COVID-19 are now optional for parents, students, and teachers. If students choose to wear a mask, the school will provide one for them, but they're not required in the school day.
COVID-19 vaccinations aren't required for students either. The school is leaving it up to parents whether or not they want to vaccinate their children. Because it's a personal choice, vaccinated students won't get separated from their unvaccinated classmates.
It will also be up to the parents to monitor their kids before coming to school to make sure nobody's sick. There won't be any screenings before coming into the building. Athletes won't need to get tested before playing sports either.
Did you or your child get exposed to COVID-19? Don't worry about quarantining your child. The schools no longer require parents to quarantine. However, positive COVID-19 cases will still get reported to the Central Michigan Health Department.
We're not out of the woods yet, but we're close
These new changes are giving hope to parents going through pandemic fatigue. At this point in the pandemic, we have the tools we need to fight COVID, but it's up to us what we use.
As we learned from the past year, anything can happen. These plans could suddenly change if something big happens in our community. We've gotten through the pandemic so far. Let's keep going until COVID-19 is a thing of the past!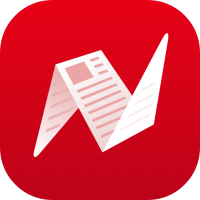 This is original content from NewsBreak's Creator Program. Join today to publish and share your own content.