As June 30th approaches, landlords, tenants, and homeowners scrambled to fill out paperwork for rent assistance and forebarances on mortgages. Procrastinators wished they didn't put off everything until the last minute.
And then today, the Biden Administration and the CDC announced the big news. The eviction moratorium got extended by a month! So now, the new deadline is July 31st.
Forty-four House Democrats wrote letters to the White House and the CDC urging them to prolong the moratorium for another month. More than 7 million families are behind on rent, and over half of them have children in their homes. Black and Latino families would get hit hardest had the moratorium ended in June.
According to the New York Times, the Biden Administration is also coming up with ideas to help renters and homeowners after the moratorium ends. One of the ideas is making a general order for judges not to sign off on evictions until landlords prove they applied for federal aid. In addition, the Treasury Department expects to create new guidelines to help distribute the $21.5 billion in federal aid too. The White House also plans on holding a summit on affordability and evictions.
The CDC is making it clear this month-long extension will be the final extension. The moratorium will end after July 31st.
What does the extension mean for renters and landlords?
Renters and landlords can apply for the COVID Emergency Rental Assistance program. Qualified applicants can get a year's worth of backpay to hold off evictions and give up to three months for future payments. Anyone making less than eighty percent of the area median income and facing COVID hardships can apply for the program.
In Michigan alone, over 40,000 households applied. Two thousand applicants came from Genesee and Saginaw Counties. Of the 9,000 houses funded from the program, 5,000 managed to avoid evictions.
What about struggling homeowners?
The moratorium includes foreclosures too. Homeowners can call their loan service providers and talk to them about forebarance options. If the loan is federally backed, homeowners don't need proof of COVID hardships. They're automatically qualified for a forebarance of up to six months!
There are some special cases to the foreclosure moratorium. Borrowers who got their loan from Fannie Mae and Freddie Mac don't have a deadline for COVID assistance. However, anyone who used the Department of Housing and Urban Development, Veteran's Affairs, and the Department of Agriculture will extend their deadline to September 30th.
Don't hesitate to reach out for help if you need it
Whether you're renting, owning a home, running a business, or paying back debt, the pandemic took a toll on everyone. As a result, too many people are struggling to get essential bills paid. Extending the moratorium will help ease some of the financial insecurities many people face right now. It's another step to help bring us back to pre-pandemic levels.
There is no shame in asking for help if you need it. These programs are here to help the millions of Americans struggling with housing insecurity. All we have to do is take the initiative to apply. Then we can breathe easier knowing we have time.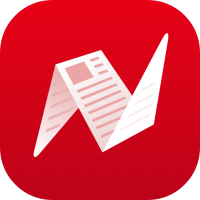 This is original content from NewsBreak's Creator Program. Join today to publish and share your own content.