All right, I'll admit I'm cheating a little bit with the picture on this one. The truth is I forgot to take a picture of my meal after I cooked it. The picture on the book looks almost the same, except mine turned out with more creamy sauce. Then again, I did double the recipe.
I love my InstantPot, but I seem to be the only one in the house who does. Everyone else complains the food takes too long to cook. Or all I make is soup.
So today, I wanted to try something different. I found a cookbook on my shelf of recipes using Campbell's soups, and I flipped through the pages for something. As long as I could make it fast, I didn't care what I made.
And there it was. Pasta Primavera. It looked simple enough. A can of Cream of Mushroom Soup, some fresh and frozen vegetables, parmesean cheese, lemon juice, and pepper. It seemed so simple; a klutz like me couldn't mess it up! So I grabbed everything and started cooking.
The Recipe
All I needed were a few simple things.
One can of Cream of Mushroom Soup
1/2 cup of milk
3 tablespoons of parmesan cheese
1 tablespoon of lemon juice
1/8 teaspoon of black pepper
3 cups cut-up vegetables
2 cups of hot, cooked pasta
Of course, me being me, I didn't do everything as planned. I had a bag of frozen broccoli and a bag of frozen cauliflower. I also sliced up half a green pepper and half a red pepper. And for those who are curious, I used Angel Hair pasta. I don't think the recipe cares what pasta noodle I use.
Two bags of frozen vegetables made me double the recipe at the last minute. One bag looked like enough, but I realized I had to double it quickly when I added more. Everything still came out okay. Nothing tasted undercooked.
Here's how to put it all together.
First, you need to mix the can of soup, milk, parmesan cheese, and lemon juice. Put it in a skillet big enough to fit everything by the time dinner's ready. I used a whisk to stir everything up to make sure it blended. Put the pan over medium heat until it boils.
Meanwhile, start boiling the water for your pasta. You want it ready to go by the time the veggies are cooked.
Once your sauce starts boiling, add your veggies and cover them. The book says you need about fifteen minutes. Or you can cook it until the veggies are tender. When the veggies are ready, throw in the pasta and mix it. Then eat up!
But what about the children?
If you trained your kids at a young age to eat their vegetables and like them, you wouldn't have a problem with this pasta dish. However, if you have issues getting your kids to try anything remotely healthy, you might have a challenge with this one.
This recipe didn't have meat, but I don't see why you couldn't add meat to encourage the kids to eat more. There is another version of the recipe with meat, and I plan on trying it in the future!
Either way, it ended up being a filling meal
It's meals like this one that boosts my ego in the kitchen. Not only did anyone who ate it like it, but it's a healthier meal than I planned. I added way more than three cups of vegetables when I cooked it, and it didn't take away from the taste!
The best part is it's one of the few pasta dishes that didn't make me feel heavy when I finished it. Even with a creamy sauce, I still felt light after filling up! It's healthy, tastes good, and doesn't make me feel like I need to roll from the table!
Take today to try something new with your cooking! You'll impress yourself with what you come up with next time!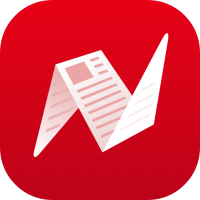 This is original content from NewsBreak's Creator Program. Join today to publish and share your own content.