Through the pandemic, we've seen a lot of good things and a lot of bad things. We've seen businesses shut down, some to never open again, but we saw the State offering grants to small businesses to keep themselves afloat.
Renters and landlords worried about missed rent payments and lost revenue. The Federal Government issued a moratorium on evictions until June 30th. The State offers a grant for tenants and landlords to get back some lost income and missed payments. If enough people apply for the program, we can delay a mass eviction across the nation.
Unemployment cases shot up at the beginning of the pandemic, but now they're slowly falling to pre-pandemic levels. However, restaurants and bars are struggling to find people willing to come in and work for them. In Michigan, unemployment benefits will end in September.
And, of course, there are those of us who are still paying off college debt. The Federal Government issued a moratorium on that, too. However, it ends on September 30th. It's unclear if it'll get extended again or not.
After reading about all of these programs to help renters, college debt, the underemployed, unemployed, and small businesses, I know what many of you are thinking. "What about me? I have a house I'm still paying a mortgage on; where is my relief?"
Homeowners can find relief from mortgage payments, too
For homeowners struggling to make their mortgage payments, you have until June 30th to ask for a forbearance on your mortgage. Your lender will pause or reduce your mortgage payments for up to six months with no additional interest, fees, or penalties.
All you need to do is call up your loan servicer and request a forbearance. You don't need to show any documentation proving you're struggling financially. Instead, your service provider you have hardships because of the pandemic, and they can work with you to figure out if you're better off with paused payments or reduced payments.
At the end of the six months, your loan service provider will get a hold of you to talk about how you're going to repay missed payments.
Who qualifies for the forbearance?
According to the government's Consumer Finance page, anyone with a federally-backed loan can apply for the forbearance. That includes any of these places.
HUD/FHA
VA
USDA
Fannie Mae
Freddie Mac
Is your loan not backed by any of these? Don't worry! Even if you don't have a federally backed mortgage, you can still talk to your loan service provider and discuss your options with them. Servicers are required to discuss relief options, regardless of whether or not they're federally backed.
Remember, you have to request a forbearance before June 30th
All federally-backed loans, except Fannie Mae and Freddie Mac, need a pandemic forbearance request before June 30th. As of now, the moratorium is still going on. June 30th is the end of it. Any requests after June 30th won't count as pandemic hardship.
Fannie Mae and Freddie Mac don't have deadlines. Instead, borrowers can go on the site's loan lookup page to request a forbearance.
If you're struggling to make your mortgage payments, request a forbearance with your loan service provider
There is still time to get relief! You don't have to keep struggling if you qualify for a forebearance. There is no shame in getting extra help. The rest of the country's been getting help all year. It's time you saw some relief, too!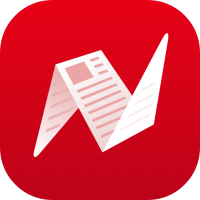 This is original content from NewsBreak's Creator Program. Join today to publish and share your own content.