Learning how to manage your money can be overwhelming, especially when you don't have a lot of money, to begin with. Whether you are trying to protect your credit score, stay out of debt, or prevent yourself from being evicted, the idea of sitting down and really looking at your financial picture can be draining.
But if you find yourself in this situation, the best thing you can do is learn to manage the money that you do have so that you can alleviate some of the stress and start to get your finances in order. While everyone's situation poses unique challenges, the basic ideas are going to be the same. Here's some advice on how to get yourself back on track when you're strapped for cash.
Prioritize your bills
One of the first things that you need to do is make a list of all of your monthly bills and expenses. You'll want to organize this list in order of urgency; in other words, what needs to be paid before anything else gets paid. The top of my priority list looks something like this:
Rent — this has to get paid so that I have a roof over my head
Utilities — these have to get paid so that I have electricity and water
Groceries — this has to be purchased so that I can eat
Transportation costs — this has to be paid so that I can go to work
There is nothing else on my expense list that comes before these items are paid. I then take my anticipated income and assign my money a job to cover starting from the top of the list and working my way down until my money runs out. If I can only pay for one thing, I pay my rent before anything else and know that I will at least have a place to live.
Request bill extensions or payment plans
If you find yourself falling behind on some of your bills, don't be afraid to request for an extension, payment plan, or a change of due date for your bill. Many companies will be willing to work with you, and it can make a big difference in your budget.
I used to have rent, utilities, car insurance, and a car payment due all in the first week of the month. Given that I am paid on a biweekly basis, I found myself left with very little money to live on in the first half of the month. By working with my insurance and loan providers, I was able to get my car insurance and car payment dates moved to the second half of the month. This freed up an extra $500 from my first paycheck to cover other essential living expenses like groceries and gas.
Ignore the savings rules
When you are living paycheck to paycheck your main concern is covering all of your bills rather than trying to stash money away in a savings account. It doesn't make sense to save a few hundred dollars if you owe thousands of dollars in credit card debt or you're at risk of losing your home.
Until you are completely current on all of your bills, you should not be putting any money towards savings. Once you are current, your bill priority list will tell you if you have any extra money at the end of each month to put into savings.
Review your spending
This is something that you should do regularly. I prefer to review my spending on a weekly basis so that I can catch any overspending before it becomes a problem, but at a minimum you should review your spending at the end of each month.
It is critical that you eliminate any unnecessary spending from your budget, especially when you don't have much money, to begin with. Unless it is vital for a living (i.e. on top of your priority list), you shouldn't be spending money on it. This will likely require you to make some tough choices; at one point I had to deem cable as a non-essential living expense because I didn't have enough money to buy groceries towards the end of the month.
If you are current on all of your bills and have paid all of your necessary expenses and still find yourself with extra money, that is when you can start to create an emergency fund. In fact, you may find that making a tough choice like cutting your cable means you're able to put $50-$100 a month aside for savings. When you take the time to analyze your finances, those decisions will be easier to make.
A strict budget is your best tool for fixing your finances. Learn how to prioritize your bills and utilize the resources available to you. If you're short on money, prioritizing your money management can not only put you in a better financial situation, it can also relieve you of some stress.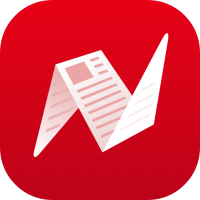 This is original content from NewsBreak's Creator Program. Join today to publish and share your own content.