My best friend and I were so excited for our first Halloween as 21-year-olds. We bought tickets for a night at a haunted club and found a way to turn tutu's into superhero costumes in anticipation of the big event.
It was also her first Halloween with her new boyfriend. Clubs and dancing weren't exactly his thing, but he agreed to go with us. Eventually he wanted a break from the crowded dance floor, but my best friend took that as a sign of rejection.
"Come on Kay, we'll find hotter guys to dance with us!"
Before I could even respond, she grabbed my hand and pulled me towards the middle of the dance floor. Sure enough, she found a couple of guys who offered to buy us drinks. She gladly accepted their offer before looking back at her boyfriend with a snarky smile.
I had known her long enough to understand her patterns in relationships. She thrived off of attention, good or bad, and wasn't afraid to provoke jealousy in her partner when she wanted more attention than she was being given.
The truth was, my best friend was very insecure and she relied on her partners to validate her self-worth. Unfortunately, her lack of confidence led to a lot of toxic behaviors that ultimately ended her relationships.
In order to find her forever, she had to become confident in herself before she could become secure in a relationship. Here are the tough lessons that my best friend learned that not only led her to love, but also made her a more confident woman.
1. She Doesn't Seek Negative Attention
If a guy talks to you and your boyfriend doesn't threaten to kick his ass, does he even really love you?
At least, that was my best friend's understanding of love. She relished in the moments that her boyfriend would exhibit jealousy. In fact, she intentionally tried to make him envious when she felt like he wasn't giving her the attention she deserved.
And if her partner ever dared converse with the opposite sex, you could bet the gloves would come off. Unfortunately her lack of self-confidence meant she was constantly fearful that her partner would find someone better, making any woman within a few yards of him feel like a threat.
A confident girlfriend understands that jealousy has no place in a loyal relationship. She won't tolerate envy from her partner and definitely won't do anything to try to intentionally make her partner jealous in an effort to earn his attention.
And because she knows that jealous tendencies aren't healthy, she won't display any unnecessary jealousy towards you. After all, she's confident enough to know that you aren't going to go out and find someone else.
And if you do, it's your loss anyway.
2. She Never Belittles You
I often found myself reminding my best friend to "be nice" to her boyfriend. She was quick to jab at his appearance, make a snide comment about his intelligence, or snap at him when he said something she didn't agree with.
The reality was that my best friend was trying to make herself feel better by making her partner feel small. If she ever felt that her physical appearance didn't stack up to his attractiveness or that her intelligence was no match for his, she resorted to insults in an attempt to knock his confidence down to her level.
But a secure girlfriend doesn't need to drag other people down in order to build herself up. Her self esteem isn't dependent on how other people perceive her, so she'll never be caught comparing herself to others.
And because she knows how freeing it is to be secure in her own skin, she'll do all that she can to help her partner build-up his own self-confidence, too.
3. She Can Thrive On Her Own
As soon as my best friend got a boyfriend it was like she forgot how to do anything by herself. Trips to the grocery store? He was there. Tire air pressure low? Call him. A weekend getaway with her friends? Only if he could tag along!
But what could be disguised as quality time together was actually an inability to confidently function without her boyfriend. Her boyfriend was her security blanket; the thought of doing anything without her partner by her side made her anxious.
A confident girlfriend knows the importance of maintaining her own sense of individuality. Not only does she value her independence, she also respects her partner's need for his own space.
Those couples who seem to be quite literally attached at the hip are often dealing with an unhealthy codependency. While it is important for a couple to enjoy spending time together, a relationship can't flourish if both people don't have the ability to stand on their own two feet.
4. She is Her Authentic Self
I couldn't keep up with my best friend's hobbies; they changed every time she got a new boyfriend.
She became a Marvel movie fanatic after she started dating Scott, who infamously carried around an Ironman water bottle. And 49er football became a hot topic in our house when her new boyfriend Jason came into the picture — he was a diehard Bay Area sports fan.
But in reality, my best friend loved cheesy rom-com movies and trashy reality shows. She had no interest in superheroes or sports, but she was afraid that her partners would find her boring if she didn't like the same things they did.
When someone is insecure in themselves, they have a tendency to hide their interests out of fear of how others will perceive their hobbies. Instead, they'll put on a facade and try to fit in by pretending to be interested in the exact same things as their partner.
While it's normal to take an interest in your partner's hobbies, a confident girlfriend won't pretend to be someone she isn't. She knows that she doesn't have to put on a mask to impress anyone, and she's secure enough not to care if she's judged for what she loves.
5. She Isn't Quick to Become Defensive
Because my best friend was so insecure, any time her partner confronted her about something that bothered him she felt like she was being attacked.
A conversation that was meant to be productive would quickly escalate into an argument that led to tears. Her over-the-top emotions left her partner feeling like he had to suppress his feelings, which only drove a wedge between them.
A secure girlfriend recognizes that productive conflict is a normal, and often healthy, part of a relationship. She knows that in order for a relationship to progress, her partner needs to feel comfortable confronting her when something bothers him.
A secure girlfriend will not only have the emotional maturity to listen to her partner's concerns without jumping to the defense, she also won't hold a grudge against him and throw it back in his face in future arguments.
And of course, she won't keep her own issues bottled up until they boil over into an emotional rainstorm that catches her partner by surprise. She'll know how to proactively approach her partner with her own concerns in an effort to come to a solution rather than turning the conversation into a full blown fight.
The reality is that a lack of self-confidence can lead to behaviors that are detrimental to a relationship. And my best friend was a textbook guide for what not to do in dating.
After recognizing her toxicity in relationships, she took a few years to stay single and work on being secure in her own skin. And once she was confident in herself, love came to her and she found a healthy relationship that is proving to stand the test of time.
So if you're looking for love, take a look in the mirror and make sure you're in love with yourself first. After all, you can't expect your relationship to be secure if you aren't able to weather your own storms.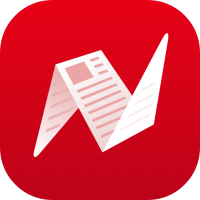 This is original content from NewsBreak's Creator Program. Join today to publish and share your own content.