Last weekend my boyfriend and I were sitting at home watching TV, when I looked over at him and asked, "What do you love about me?"
He gave me an eye roll, followed by a little smirk before replying, "My favorite thing about you is your brain and your love of dad jokes."
I was more than satisfied with his answer, probably because I playfully ask him the same question on a regular basis and he always lovingly entertains my antics.
It's normal to wonder what it is that makes us lovable, even after you've been in a long-term relationship like I have. You may question whether your little quirks are something that keeps your partner wanting more, or if they're an off-putting habit that you should try to rein in.
Like my (borderline obsessive) love of dad jokes; I'm still trying to figure out if my partner truly finds them admirable or if he just tolerates them because they make me burst out laughing before I've even gotten to the punchline.
And while the list of things that makes someone lovable are expansive and unique to them, there are some distinct qualities that everyone is drawn to in a partner. Here are four universally sought after traits that make a person truly lovable.
1. They Enjoy The Little Things
About five years ago, I caught myself in a moment of bliss when my boyfriend and I were lying in bed reading. We had both been caught up in our books for a good 30 minutes, in total silence.
And though we were both in our own worlds, the warmth of his hand on my thigh was a reminder that we were happily enjoying this time together. It was one of the first blaring signals that this could be a forever type of love.
It's those little moments that I appreciate most about my relationship with my partner. We have the ability to get so much pleasure out of the simplest of things, like cleaning the apartment on weekends or picking up a new beer to pair with our cheap frozen pizza.
The reality is, long lasting relationships aren't typically consumed with elaborate dates and events. Genuinely enjoying the simple moments in a relationship is a sign that a partnership is going to be able to stand the test of time. That's why people love a person that can slow down and savor the little things; they're a person that will likely be happy for the long haul.
2. Their Kindness Never Wears Off
Honestly, one of the things that I adore the most about my boyfriend is that he never neglects to say please and thank you, even after being together for six years. I know, you're probably thinking I couldn't have set the bar any lower for him, but hear me out.
At the start of a relationship, kindness is a priority. You're trying to impress your potential partner and you want them to know that you care about them. But as time passes and you get more comfortable together, it can be easy for those simple gestures of appreciation to be put on the back burner.
Truly lovable people are kind to the core, and that means they prioritize those little opportunities to show their partner that they appreciate them. No matter how long a relationship lasts, a lovable person is going to give their partner just as much kindness and appreciation as they did when they first started dating.
3. They Know Their Worth
It goes without saying that it can be difficult to love someone who doesn't love themselves, and that is why it's so important for people to know their own worth before they expect the love of other people.
But what is often overlooked is how a person who knows their own worth treats the people around them. Since they value themselves, they don't let anyone treat them as if they are lesser and in return, they don't allow other people to be mistreated either.
They understand that everyone is on an equal playing ground and believe that status does not make one person better than another. They are more likely to treat everyone with acceptance and strive to make those around them feel valuable. What's not to love about someone who not only carries themselves with confidence, but also lifts up the people around them?
4. They Know How to Laugh at Themselves
My boyfriend doesn't seem to understand his own strength, and this often results in clumsy mishaps and broken objects. Seriously, he once broke a plate clean in half just by setting it down on the table at a restaurant.
Though these things might be embarrassing to most people, my boyfriend embraces it and always finds a way to turn it into a joke. And it's his klutziness and ability to laugh at himself that make him utterly adorable.
Nobody is perfect; a person who tries to portray themselves as such is going to come off as disingenuous and unattainable. Instead of trying to be someone they're not, a lovable person is going to confidently show their true colors, even if that means showing a side that is a little quirky or clumsy.
A person who doesn't take themselves too seriously and isn't afraid of embarrassing themselves on occasion makes them more human and approachable. And having the ability to laugh at yourself radiates a positivity that is magnetic.
At the end of the day, what makes you the most lovable are the qualities that are distinct to you. That's why your partner will be drawn to you in the first place — your traits are what set you apart from everyone else. And while they may not always talk about those little quirks that they love about you, your partner will always appreciate the things that first gave them butterflies.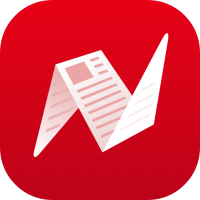 This is original content from NewsBreak's Creator Program. Join today to publish and share your own content.