During my last year of college, I lived in a three-story house with six of my closest friends. One of my housemates, who lived one floor above me, started seeing a new guy a few months before I met my now fiancé. Watching a friend experience true love for the first time was a beautiful thing to witness, and being able to go through that same experience alongside her strengthened our friendship.
But as her relationship progressed, it was clear to everyone that my friend and her boyfriend weren't as compatible as we initially suspected. Despite our best efforts to convince her that she deserved so much better, she ended up staying in an unhappy relationship for nearly seven years.
I have always wondered why so many people stay in unfulfilling relationships, and it was disheartening to watch my friend spend so much of her life with someone who didn't make her happy. But supporting her through her struggles not only taught me why so many people often settle, but it also assured me that my partner was 'the one'.
So if you find yourself relating to these four reasons why we accept relationships that aren't right for us, then it's time to seriously reflect on if you're settling for a love that you don't deserve.
1. We Downgrade Negative Characteristics
When my housemate brought over her new boyfriend for the first time, he exhibited a charming wit and great sense of humor that complemented her care-free spirit perfectly.
Though my first impression of him was positive, as their relationship progressed I couldn't help but notice he had his fair share of red flags, the biggest being his lack of drive and motivation. He was in his late 20's and hadn't worked a job in over two years simply because he didn't want to. And though I could tell this really bothered my friend, she continually assured us that she was happy and certain that he'd start looking for a job soon.
When we are getting to know a potential partner, the characteristics that we initially focus on tend to be glaringly noticeable. Things like physical appearance, political opinions, and sense of humor are traits that we can make a judgment call on right away.
But the things that are going to lead to a less-than-ideal relationship aren't as likely to pop-up immediately. And by the time these traits do show up, we're already enamored with their superficial features or their tantalizing charm, leaving us blind to the negative effects these traits are having on the relationship.
Even after we do notice some harmful or unfulfilling behaviors from our partner, it can be easy to tell ourselves that these negative traits will change over time. But the truth of the matter is if you're looking to change your partner, then they aren't the right fit for you.
2. We Want A Return On Our Investment
After graduating from college, my friend moved into a cramped studio apartment with her boyfriend. And after living in less than 300-square feet with him for over five years, it was clear she'd had enough. Being in her late 20's, she was ready for marriage, a family, and most importantly, an upgraded living space.
But despite now being in his mid-30's, her partner still hadn't taken any steps to find a job. It was clear their life goals and ambitions weren't compatible, but because my friend had spent nearly 20% of her life with this guy, she was afraid to admit that maybe he wasn't the one for her after all.
The longer you have been with your partner, the harder it can be to step away when the relationship begins to crumble. According to psychologist Sara Rego, we are biased towards continuing an unhappy relationship once we have invested a substantial amount of time and effort into the partnership.
Dr. Rego goes on to explain that the longer a failing relationship has gone on, the more we tend to continuously sink effort and time into it. While this behavior is irrational and counterintuitive, humans have a tendency to focus on past investments that can't be undone, rather than considering how their current decisions will impact their future.
So while it can be hard to walk away from a relationship that you have invested years or even decades into, it's a far better option than continuing to waste away your valuable time and future for a situation that doesn't live up to your expectations.
3. The Alternative Seems Bleaker
One of the things that continually held my friend back from leaving her partner was her fear of being single. Given this was her first serious relationship, she was afraid that no one would take interest in her again, and the idea of being alone was far from appealing.
When we begin to realize that our relationship is less than desirable, we're forced to consider the alternatives to our current situation. And for many, the prospect of being single and alone brings more fear than comfort. When we perceive our other choices as lower-quality than our present, we're far more likely to stay in a situation that is below what we deserve.
While taking the first step towards leaving a relationship means entering unfamiliar territory, it's important to rely on your other connections to remind you of all the support you have outside of your partner. Surrounding yourself with friends and family can reassure you that being single is not synonymous with loneliness.
Plus, ditching your subpar relationship will open up more opportunities to meet new people and potentially stumble upon your true soulmate.
4. We Fear Hurting The Other Person
More than anything, my friend stayed in a relationship that didn't make her happy because she didn't want to hurt her partner. Despite his flaws, he was still a nice guy who cared a lot about her. And though it was clear that his lack of ambition was holding her back from her life dreams, my friend didn't want to break his heart.
Just because someone is the wrong partner for you doesn't mean they're a bad person, and that can make ending a relationship all the more difficult. When you find yourself in an undesirable relationship with a genuinely good person, it can be easy to rely on emotions rather than rationale to make decisions.
And things can get especially complicated when our head and our heart aren't in alignment. We continue to love our partners unconditionally, even when our thoughts are clearly signaling that they aren't good for us.
When we still care about someone, we'll do anything to protect their feelings. And for someone who finds themself stuck in a lackluster relationship, it may seem more bearable to stick it out rather than risk breaking someone's heart.
But the reality is that the longer we drag out a relationship that isn't meant to be, the more heartbreak and pain the parties involved will face. Rather than delaying the inevitable, it's best to be open and honest about your true feelings so that you both can find a happier, healthier relationship.
This past summer, my friend finally made the jump and left her partner. She moved closer to her family, found a new job that she is passionate about, and even has a one-bedroom apartment all to herself. She's the happiest she has ever been and has created an entirely new life for herself in a matter of a few months.
Though there is no perfect partner, it's important to find a comfortable balance of accepting another person's flaws and imperfections while still protecting yourself and not settling for less than you deserve. It can be scary to take a leap of faith, but rest assured that drastic change can be the catalyst to a series of positive events.
There may not be a list of must-have qualities that constitute 'the one' — after all, we each want different things from a lifelong companion — but we should all be looking for someone who helps us feel the way that we want to feel. And if the person you're with doesn't do that for you, it should be the ultimate deal-breaker.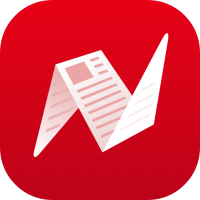 This is original content from NewsBreak's Creator Program. Join today to publish and share your own content.