I can distinctly remember the moment when I was certain that my fiancé was the person I would spend the rest of my life with. We had recently moved in together after dating for just over two years and were in a state of newly cohabitating bliss.
But between the move, working a full-time job, and trying to finish my graduate thesis I quickly found myself overwhelmed and burnt out. One evening I came home from a particularly stressful day and opened the door to find my partner diligently working on his graduate school work at our dining room table. Before I could get the words out of my mouth, I dropped my bag to the floor and started crying.
Without hesitation, he stopped what he was doing, turned his chair towards me, and opened his arms wide. I sat in his lap and let the tears flow; an immediate sense of safety washed over me. It was at that moment that I knew this was a selfless type of love that I wanted in my life forever.
While the idea of finding your soulmate can be daunting, it's possible that you could overlook the little moments that are indicators that you and your partner are meant to be. Here are four early signs that signal your partner is the one.
1. There Is A Mutual Understanding That Love Takes Work
When my partner and I first moved in together, we were excited for what we assumed would be more quality time together. But life got busy quickly and we found that we were actually spending less time together than when we were when living apart.
Rather than let our lives continue to operate completely separately, we put in the extra effort to prioritize our time together. Cellphone-free evenings on the couch, bi-monthly dinners at our favorite local restaurants, and setting our morning alarms 30-minutes early to make sure we had coffee together were some of the things we did to put our relationship first.
And even though there were plenty of mornings that I would have loved to have an extra 30 minutes to snooze, the sacrifice was well worth it.
Many people have a skewed idea that love between you and your soulmate should be effortless. But in reality, it should be a mutual, conscious effort to make your love grow. And if both parties aren't willing to put in that work, your love is sure to fizzle out.
2. They Give You A New Meaning of Happiness
During one of our cell phone-free evenings, my partner and I were sitting on the couch watching an episode of 90 Day Fiancé (our mutual guilty pleasure) when I was struck by an overwhelming sense of contentment. I didn't realize that I could experience a type of happiness doing the simplest of things, and yet here I was giddy as could be.
The point is, you shouldn't have to do elaborate things to experience joy with your soulmate. Something as simple as laying in bed, eating a meal at home, or watching them brush their teeth should fill your heart with satisfaction. If you find yourself having to create moments of happiness, you're probably not with the right person.
3. Their Presence Is A Safe Space For Vulnerability
As I sat in my partner's lap, burying my tear-filled face into his shoulder, I immediately felt a sense of safety. Not only in that I had a space to let out my emotions, but a security in knowing that my expression of emotions wouldn't scare him away. He'd still love me just the same even after my meltdown.
Oftentimes people can get stuck in relationships where they keep their emotions guarded, not because they don't know how to express their feelings but rather they are afraid of saying something that may scare their partner away.
And this isn't just limited to sadness. Having the ability to openly and honestly express over-the-top happiness, frustrations, and fears is a critical component of ever-lasting love.
4. Your Goals & Values Are Aligned
Some people like to live by the motto that 'so long as I have my partner, I'll be happy.' And while you should have a partner that fills you with happiness, if your future paths are going in different directions, you'll either need to go your separate ways or limit your own future.
This should be one of your earliest indicators as to whether or not someone is worth investing your time in. For example, I have always dreamed of raising my own family close to my parents. If my partner had expressed an unwavering plan to buy property on the East Coast, I would have known it'd be impossible for us to build a satisfying future for both of us.
While you won't necessarily have identical ideas for the future, for the most part, you should find that you're both working towards the same goals.
A common misconception about finding your soulmate is that they'll come into your life and totally change it. But what ultimately matters is how much someone adds to your life. That's why someone who is willing to work with you, creates a safe space for you to be yourself, challenges you to reach your goals, and intentionally works towards a future with you is someone that you should hold onto forever.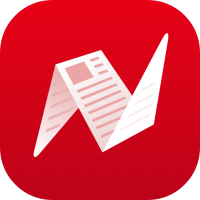 This is original content from NewsBreak's Creator Program. Join today to publish and share your own content.