Photo by Kalen Emsley on Unsplash
Have you ever felt like you couldn't quite figure out how to get over the hump? Like you're on the brink of being happy but just need a little boost to get there?
A quick Google search will reveal hundreds, if not thousands of articles with detailed lists of 'must have' habits that you need to implement right away if you ever want a shot at being happy.
Before scouring the internet you felt like you just needed a little bit of advice. Now, you're faced with all of the productive habits you never considered, yet everyone else seems to have under control. You know you'll never be able to fit things like daily meditation or eight hours of sleep into your already busy schedule, and you're left feeling more hopeless than you did in the first place.
But what if it were as simple as fixing a few bad habits? Perhaps the key to your happiness isn't going to be uncovered by discovering the ever-elusive habit for happiness that's lacking in your life. Rather, it may be as simple as reflecting on your current habits and realizing they may be what's enhancing that feeling of dissatisfaction.
Here are the four toxic habits that you can easily change in order to enhance your life.
Obsessing over things that haven't even happened
One of our most destructive habits as human beings is our tendency to stress out over the what-ifs. We rack our brains with worry over the next big chapter or decision of our lives, yet there is nothing that we can do to ease our fears.
When you find yourself agonizing over things that have yet to happen, ask yourself if you're thinking rationally. What's the point in trying to predict the future, when there isn't anything you can do to change something that hasn't even happened yet?
The only way to prepare yourself for the future is to focus on the situation that is right in front of you. It's impossible to react proactively; the only thing that you can control is how you handle what's happening right now.
Shaming your past decisions
Almost as damaging as trying to control the future is constantly reliving the past. Your past is something that's already happened; no matter how much you wish there was something you could do to change it, you can't.
In order to move forward, you have to be willing to accept your past for what it is. Rather than obsessing over what you wish you could have done, show yourself some grace and appreciate the lesson you learned by living through those mistakes. After all, the only mistakes that you should regret are those that you repeat.
Not appreciating the present
As cliche as it sounds, all that we really have is now. And when you waste your time stressing over things that are out of your control, you risk missing the opportunity to soak up the satisfaction that is all around you.
I learned a really good lesson about the repercussions of not living in the moment a few summers ago when I was traveling around Seattle with my boyfriend. I'm a very type-A personality; I have to have a plan and I like to stick to it. Not a very good headspace when it comes to the uncertainties that come along with traveling, I will admit.
Long story short, we had planned a full day packed with a lot of sightseeing. We made our way to the Space Needle right on schedule, not realizing that you couldn't just buy tickets and go right up to the viewpoint. Instead, you had to purchase tickets for a specific time slot, and by the time we got there, the earliest time slot was two hours away.
I was so frustrated that we hadn't thought to look up this information prior to going to the Space Needle. How stupid of me, I should have known better. As I continued to think about ways this could have been prevented, I realized that there was an incredible view of the ocean right in front of us. I hadn't even noticed the expansive blue waters because I had been so absorbed with my frustrations over something that was out of my control. What the hell was wrong with me? I was only making myself more miserable rather than appreciating the fact that I was on a nice vacation with my boyfriend.
Since then, I've really embraced the notion of going with the flow and have found that I get so much more enjoyment out of experiences like traveling. In fact, some of my fondest memories are those that have happened unexpectedly, like the time my best friend and I got lost in Florence and accidentally ended up at the top of the Boboli Gardens. I appreciated every second of the uncertainty and wound up seeing a gorgeous perspective of Europe that we never planned on visiting.
Taking care of other people before yourself
The only thing that I ever remember from an airline's safety protocol that you sit through before your plane takes off is the bit about putting your own oxygen mask on before helping anyone else around you. At face value, it sounds really selfish and counterintuitive. But when you really think about it, this message holds a lot of depth that is very applicable to your everyday happiness.
Everybody has their own issues and challenges that they have to handle before they can be emotionally ready to help someone else. It may feel selfish, but choosing to take care of yourself first should be looked at it as an act of empowerment. Plus, you're going to be a much more effective support system when your own emotional tank is full.
If you desire a happier life, the last thing that you should do is overwhelm yourself by trying to add an extensive list of new habits to your daily routine. Instead, identify the things that are dragging you down and make it a point to change those bad habits. You'll quickly feel lighter and will notice a significant improvement in your own satisfaction.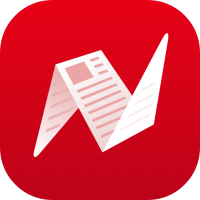 This is original content from NewsBreak's Creator Program. Join today to publish and share your own content.